2021.10.21
Projection Mapping of Tokyo Tourist Attractions at Tokyo Big Sight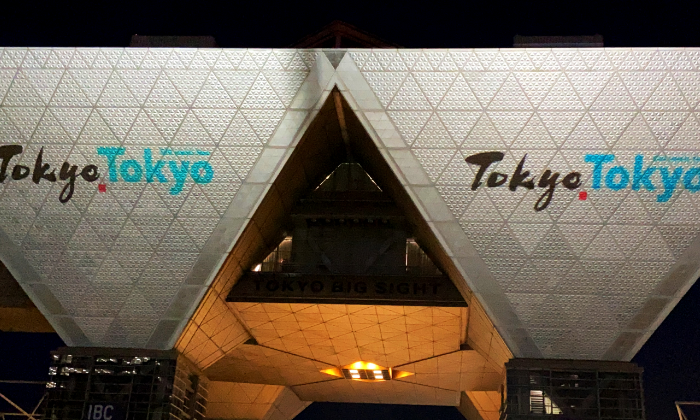 During the Tokyo 2020 Olympic and Paralympic Games, projection mapping videos were shown at Tokyo Big Sight for international members of the press. They were dynamic videos that made use of computer graphics.

Featuring images of Tokyo tourist attractions including the Tama region and Tokyo Islands, the videos showcased the many wonders Tokyo has to offer.
You can check out videos of the projection mapping on the website below.
There are two videos: 1) one featuring dynamic projection mapping with computer graphics and 2) a more straightforward one with still images of tourist attractions.
1) https://youtu.be/bHS5k1eIPk8
2) https://youtu.be/uoSNp98OpHQ