2020.02.21
Tokyo Omiyage Project -Tokyo Tokyo Official Souvenir Shop will be opened at Haneda Airport International Passenger Terminal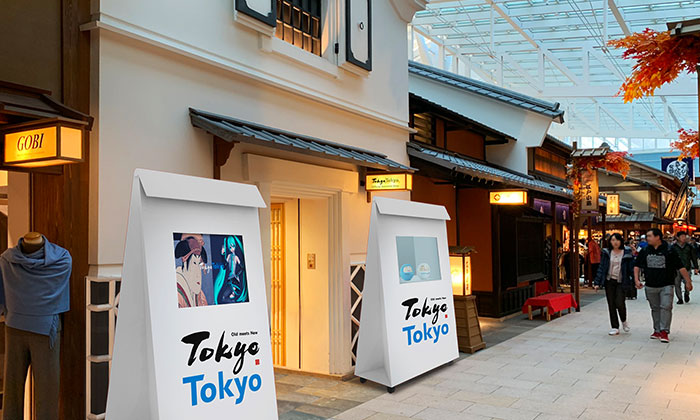 As part of the Tokyo Omiyage Project—Tokyo Souvenir—,* an official shop displaying and selling souvenirs featuring the "Tokyo Tokyo Old meets New" logo will open in the Haneda Airport International Passenger Terminal on Saturday, February 22, 2020.

As well as browsing and purchasing Tokyo Omiyage souvenirs produced so far, visitors will be able to view artistic line-drawing décor depicting Tokyo sights. We look forward to seeing you there.

*The Tokyo Omiyage Project featuring the "Tokyo Tokyo Old meets New" logo is a joint initiative by Tokyo Metropolitan Government and local businesses to promote Tokyo's attractions in Japan and abroad.
We have been closed due to COVID-19, but will be reopening with the following schedule.Days open: Friday, July 23 to Sunday, September 5, 2021
Location: Edo Koji, Haneda Airport Terminal 3 4F
Opening hours: 9:00 a.m.–6:00 p.m.*Please note that opening hours will be shortened and may change depending on the circumstances.