It is impossible to describe "Tokyo"
in one word.
Every person sees "Tokyo"
in a different way,
even if it is in the same
neighborhood or the same street.
Capture and share
your favorite side of "Tokyo."
Even the places and scenery familiar to
you may be a new encounter
for someone,
when captured
through your lens.

What does Tokyo mean to you?

#MY TOKYO IS _____ is a campaign by the Tokyo Metropolitan Government and Instagram.
Capture and share your favorite side of "Tokyo" with photos, videos, and Stories.
We introduce the scenery of Tokyo gathered from around the world
during the campaign period from 2019.11.11 to 2020.01.10
through the VIRTUAL EXHIBITION 2020 and our TOKYO SCENERY GUIDE.TOKYO SCENERY GUIDE is available on this page as an online edition
and at Tokyo Tourist Information Centers as a print edition.
TOKYO SCENERY GUIDE [Print Edition]

Available at Tokyo Tourist Information Centers!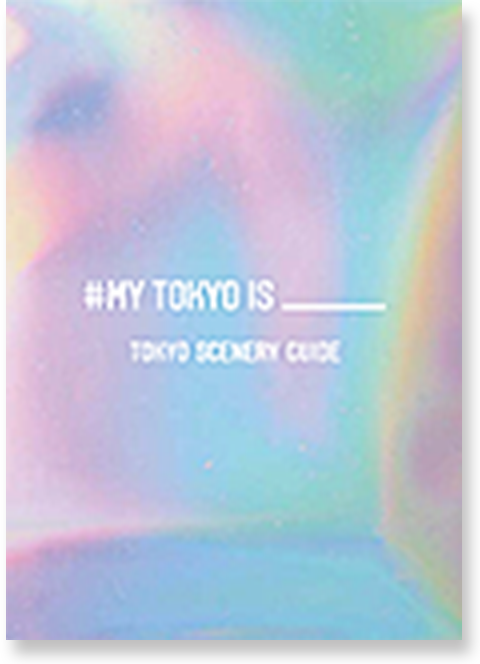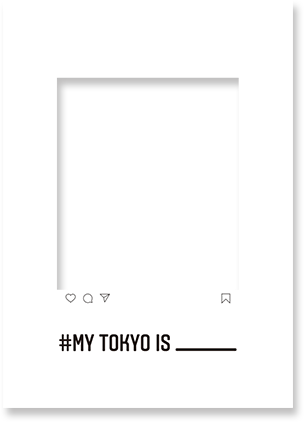 Campaign stickers on Instagram Stories

Available in Tokyo!


The video digest of the VIRTUAL EXHIBITION 2020, held on August 9, is available with English subtitles!
The event, hosted by Naomi Watanabe, featured selected works from the campaign by showcasing them in the 3DCG
virtual exhibition.
Be inspired for future travels by watching the video capturing all the charms of Tokyo!
Click here to view the whole event!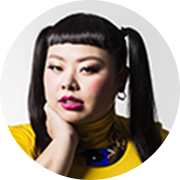 MC: Naomi Watanabe
Naomi Watanabe was born on October 23, 1987 in Ibaraki Prefecture. She appears as a comedian in a wide range of settings including variety shows, radio programs, stage productions, and TV commercials. Popular on Instagram for her daring, humorous style, she has attracted more than nine million followers, the highest in Japan.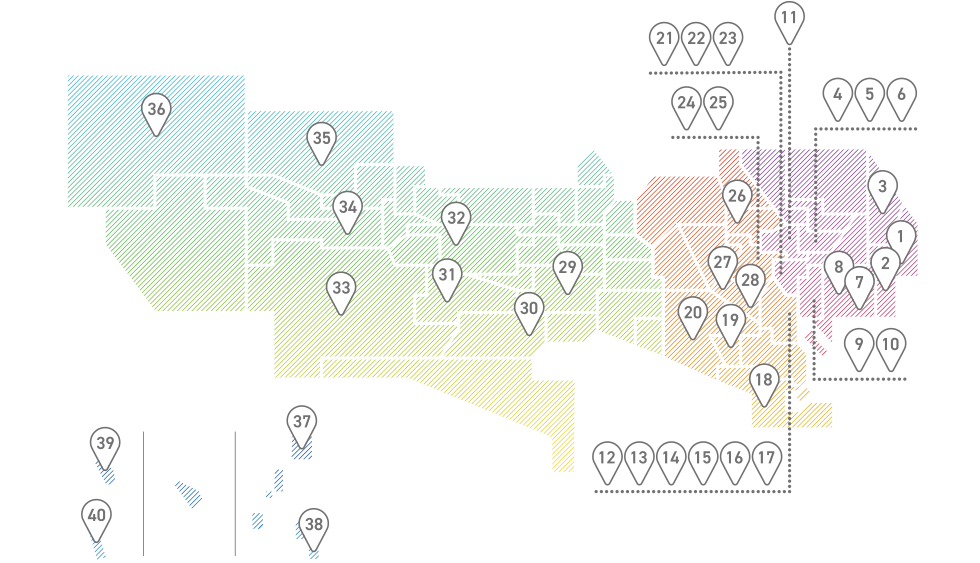 Eastern Tokyo

Western Tokyo

Tama Area

Islands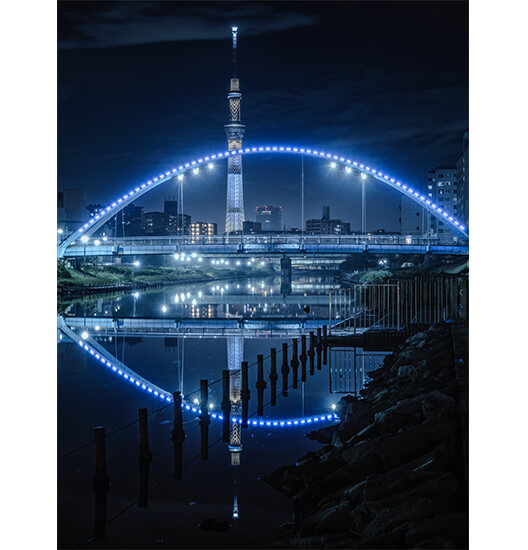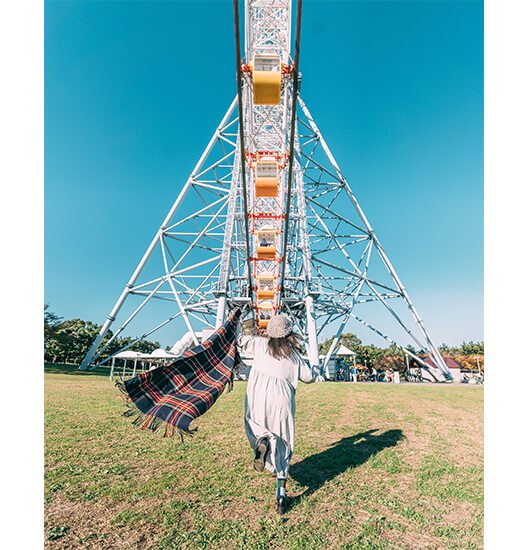 Kasai Rinkai Park
@kouyou_jp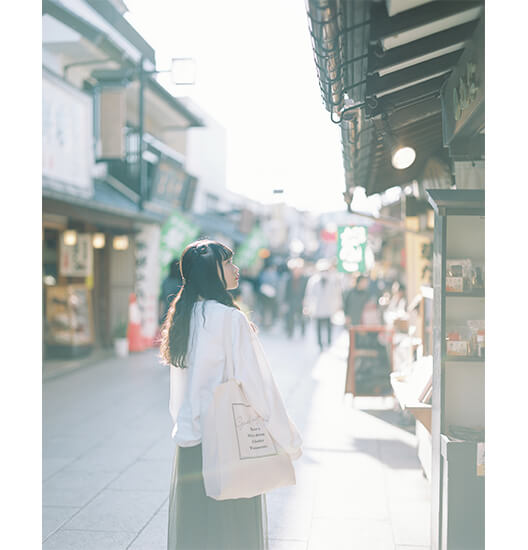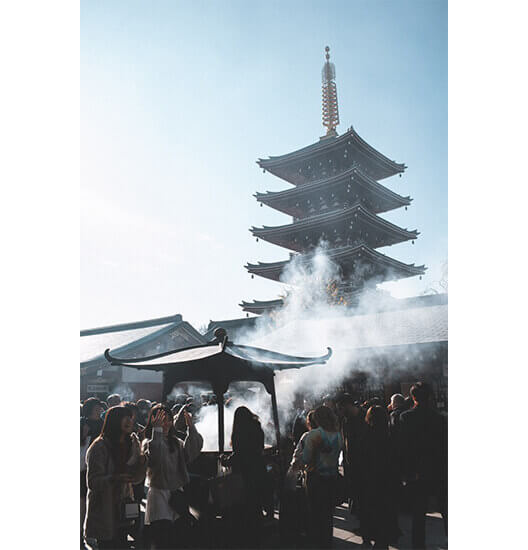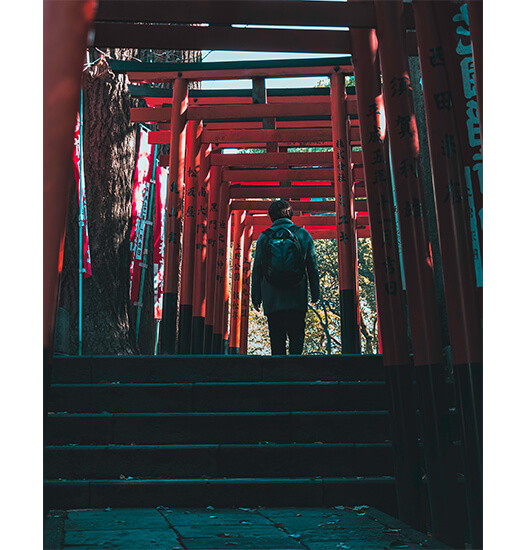 Hanazono
Inari-jinja Shrine
@merlion.biz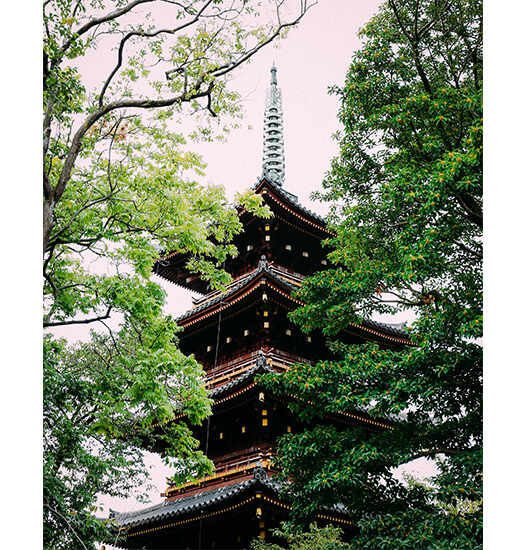 Kaneiji Temple
@nikku_desu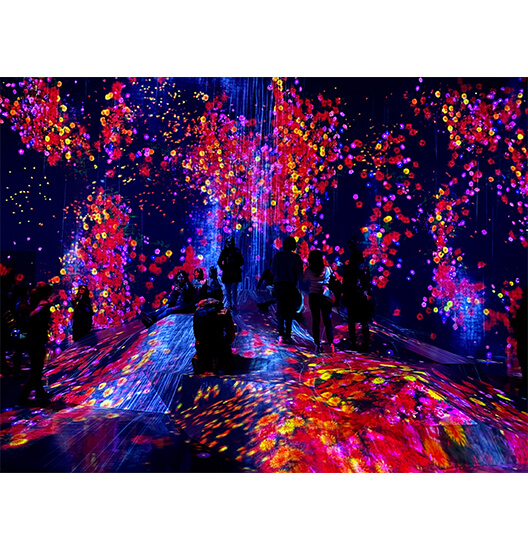 teamLab Borderless
@yoshio.bla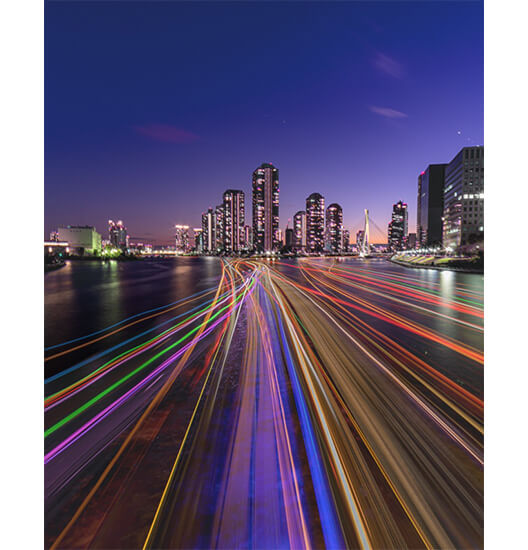 Eitai Bridge
@camerarama8282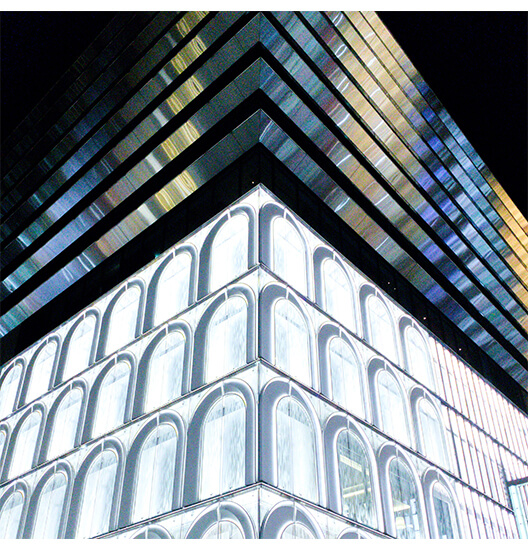 Kabukiza Theatre
@shitagami_color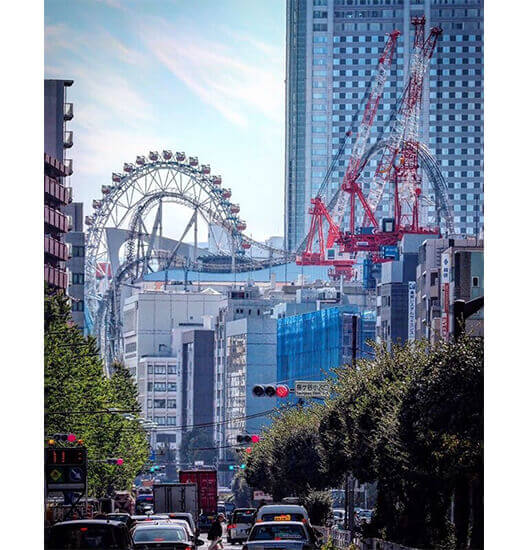 Tokyo Dome City
@xoxmahoxox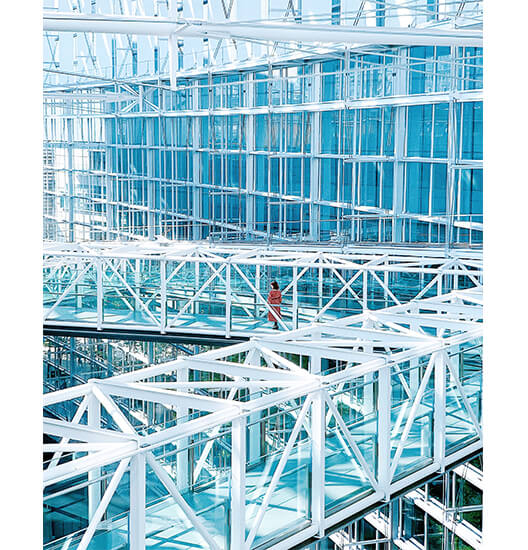 Tokyo
International Forum
@sugar25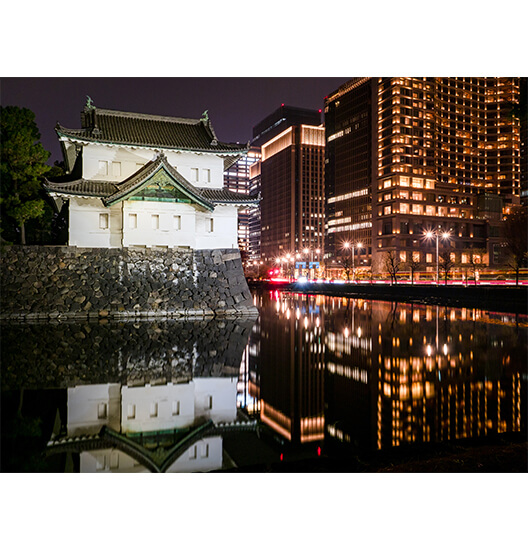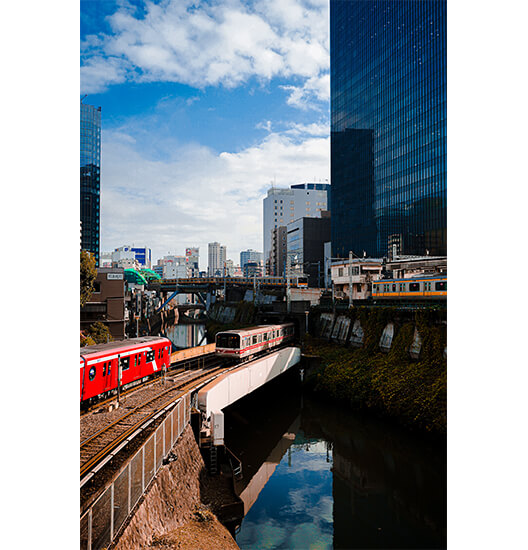 Ochanomizu Station
@wana_in_ruk

By participating in this campaign, you agree to these Terms. Please read and review them carefully.

《Overview》
"'#MY TOKYO IS_____' Campaign" (the "Campaign") is a campaign sponsored by Facebook Japan K.K. and the Tokyo Metropolitan Government (collectively, the "Sponsor").

We are soliciting entries of photos, videos, and Stories of what you consider the best of "Tokyo." We will pick up and introduce certain entries in exhibitions, websites, and an original book to highlight scenes from destinations in "Tokyo" that we would like to share with to those in and out of Japan.

《Entry Period》
From Monday, November 11, 2019 to Friday, January 10, 2020 (Japan time)
*Entry period is subject to change upon Sponsor's discretion.

《Eligibility》
Persons who have an Instagram account, are aged 16 years or older, agree to these Terms, and comply with the Instagram Terms of Use (see https://help.instagram.com/581066165581870) are eligible to enter this Campaign. Persons designated as subject to the US Treasury Department Office of Foreign Assets Control (OFAC) SDN list or subject to any other sanctions lists (see https://www.treasury.gov/resource-center/sanctions/Pages/default.aspx) are not eligible to participate.

《Selection Process》
Facebook Japan K.K. will select from entries pursuant to these Terms. The Sponsor will contact each selected entrant personally. Posted Content (as defined below) from selected posts will be exhibited at an exhibition planned in March 2020 or published in promotional or marketing materials, or media such as booklets or websites, related to the Campaign.

《Entry Method》
You can enter the Campaign free of charge.

<Entry using Instagram feed (regular post)>
Content posted by accounts that satisfy all of the following conditions is eligible for selection:
(i) the profile is set as a public profile;
(ii) the account is following the official account for the Tokyo Metropolitan Government (@tokyotokyooldmeetsnew);
(iii) the photo or video is posted on Instagram feed with a location tag of the location or area within Tokyo where the content was filmed or photographed; and
(iv) the hashtags #MYTOKYOIS and #TokyoTokyo used in the text accompanying the post.

<Entry using Stories>
Content posted by accounts that satisfy all of the following conditions is eligible for selection:
(i) the profile is set as a public profile;
(ii) the account is following the official account for the Tokyo Metropolitan Government (@tokyotokyooldmeetsnew);
(iii) the photo or video is posted on Instagram Stories with a location tag of the location or area within Tokyo where the content was filmed or photographed; and
(iv) the hashtag #MYTOKYOIS is affixed to the posted Story by text, or the #MYTOKYOIS campaign stamp is used.

《Selection Criteria and Contacting Selected Persons》
Facebook Japan K.K. will conduct a selection out of the posts entered pursuant to these Terms. In the selection process, elements such as relevance to the campaign concept, uniqueness, and creativity will be taken into consideration. The final selection will be made by Facebook Japan K.K. at its discretion.
After the selection process, the Sponsor will contact selected entrants individually for the purpose of verifying entrant's details, communicating relevant procedures, and discussing the handling of Posted Content.

《Posted Content》
Any content posted pursuant to these Terms (including photos, images, drawings, text and graphics) and its high-resolution source data, as well as the poster's name, account name and tagged location information, are collectively referred to as "Posted Content."
Posted Content may be used for marketing and promotional purposes in connection with the Campaign by the Sponsor and Licensees (as defined below).
Posted Content must satisfy all of the following requirements, in addition to those requirements provided elsewhere in these Terms. Any content not satisfying these requirements may be disqualified by the Sponsor at its discretion.
・Photos or videos must be taken or filmed by the entrant.
・If Posted Content pictures, discloses or includes any person other than the entrant, the entrant must have the requisite rights and authority to post the content, including obtaining all necessary permissions from such persons (or if such person is a minor, from such person's parent or legal representative). Upon the Sponsor's request, the entrant shall provide the Sponsor with documentation certifying that it has such permission or authority.
・The entrant must have all permissions and rights necessary to submit Posted Content for the Campaign. Upon the Sponsor's request, the entrant shall provide the Sponsor with documentation certifying that it has such permission or authority.
・Posted Content must not create or infer any association between the Sponsor and any individual (including the entrant) or entity, or any association with their goods or services. Posted Content must not include any trademark (including logos), trade dress, or other brand elements of any third party.
・Posted Content must not infringe or misappropriate any third party's rights (including, without limitation, copyrights (including an author's moral rights), trademarks, trade secrets, privacy or publicity rights).
・Posted Content must not include any false, fraudulent, misleading, libelous, defamatory, harassing, threatening, disrespectful, hateful or indecent content inappropriate or harmful to the Sponsor or any third party.
・Posted Content must not contain or make reference to any harmful or illegal activities or content, and must not violate any applicable laws and ordinances.

《Permissions》
"Licensees" means the Sponsor and any entities participating in the design, promotion, marketing, management, or realization of the Campaign, and any individuals affiliated with such entities. Such parties include the Sponsor's subsidiaries, parent companies, related companies, affiliates, and their respective representatives, officers, and agents.
Each entrant shall grant the Licensees an irrevocable, transferable and sub-licensable right to use, edit, change, duplicate and distribute its Posted Content and any other content provided by it to the Sponsor, in connection with the Campaign, for the purpose of evaluating Posted Content and managing, advertising, promoting, publicizing, marketing and carrying out transactions regarding the Campaign, in any format, media or language worldwide, free of charge, to the full extent permitted by applicable laws and ordinances. Each entrant shall indemnify Licensees from any legal responsibility related to such use, editing, duplication, change, and distribution.
Each entrant shall defend, indemnify, and hold harmless the Licensees from any legal responsibility for injury or damage arising out of its participation in or preparation for activities related to the Campaign, to the extent permitted by applicable laws and ordinances.

《Entrants》
Each entrant in the Campaign shall understand and agree to the following, in addition to those matters provided elsewhere in these Terms:
・The Sponsor does not, and will not, assume any obligation or legal responsibility for copyrights or other rights regarding Posted Content.
・The entrant's participation in the Campaign, its consent to these Terms, and the Licensees' use, editing, modification, copying and distribution of Posted Content pursuant to these Terms do not breach any agreement to which the entrant is a party.
・The entrant will not cause damage to or suspend the Campaign; prevent others from participating in the Campaign; enter the Campaign in breach of applicable laws and ordinances; or enter the Campaign using false information, through fraudulent means, or for illegitimate purposes.
・If the entrant breaches these Terms, the entrant may be disqualified, or its selection may be revoked.
・Even if an entrant has been contacted by the Sponsor, it is possible the entrant's Posted Content may not be exhibited or published for unforeseen reasons, such as due to a change in the Campaign or taking longer than expected to verify the entrant's details.

《General Provisions》
During the Campaign, if the Sponsor finds any suspicious entry or participation, or any entry or participation that may impede the fairness and security of the Campaign, it may restrict or disqualify such entry or participation.
If there are any inconsistencies in Campaign-related materials and these Terms, such inconsistencies shall be settled by the Sponsor at its discretion.
If it becomes difficult to implement the Campaign as planned for any reason, the Sponsor may, at its discretion, discontinue the Campaign and conduct selection in a manner of its choosing, such as by selecting from existing entries.
These Terms shall be governed by the laws of Japan, and any disputes related to these Terms or the Campaign shall be submitted to the exclusive jurisdiction of the Tokyo District Court as the court of first instance.
The Japanese version of these Terms shall be the original and this courtesy English translation is prepared for reference. In the event of any discrepancy between the Japanese version and the English version, the Japanese version of these Terms shall prevail.

《These Terms》
During the duration of the Campaign, you can review these Terms by accessing https://tokyotokyo.jp/campaign/mytokyois/

《Sponsor》
Facebook Japan K.K.
Tokyo Metropolitan Government