How Public Transportation is Driving Tokyo's Success
The key to "bleisure," the ideal combination of business and leisure, is efficiency. Getting to meetings on time or squeezing in quick visits to famous landmarks in between work obligations requires a finely-tuned public transportation system, and that's one area where Tokyo shines. From the Tokyo Metro with its amazing natural disaster countermeasures and free Wi-Fi to the Tokyo MK high-end taxis, you can travel all over Japan's capital in style and comfort.
Produced by


In Tokyo, travelling by taxi is among the most convenient, safe, and reliable modes of transit. That's partly because the city is home to around 35,000 of 260,000 taxis in Japan. Such competition ensures that, whether you use a regular or luxury cab, a ride is usually just a few minutes away, and prices are competitive.
The MK Group, for example, provides high-end taxi hire services across eight cities in Japan, from Sapporo up north to Fukuoka down south. In Tokyo, the company operates under the Tokyo MK brand, which offers a fleet of luxury taxi and limousine services. Typical requests from customers include hour-long sightseeing trips, half-day trips for golfing, full-day visits to an event, or visits to multiple locations including airports.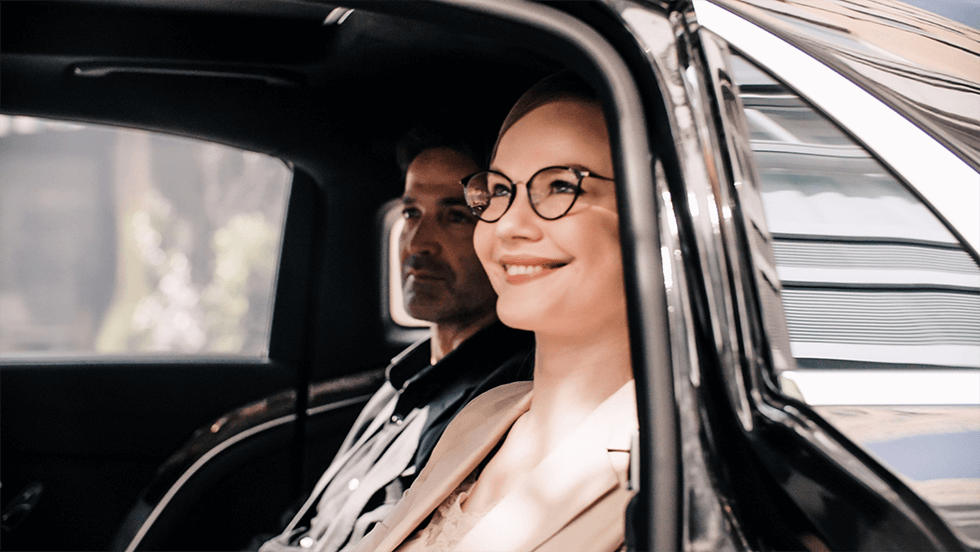 To meet the high expectations of clients, many of whom are bleisure travellers, Tokyo MK provides best-in-class service, from chauffeurs to fleets of high-end cars to multilingual staff who can speak English, Korean, Chinese and Japanese.

The culture of omotenashi thrives at Tokyo MK, explains Yoshiaki Odaka, a manager in the company's business development department. This means great care is taken to make sure their fleet of high-end vehicles are outfitted with the latest in-car services, such as free Wi-Fi, audio-visual entertainment, phone charging and refreshments.
In line with the shift to digital and mobile, Tokyo MK has partnered with tech giant Uber. In addition to onboarding the Uber app, the company uses Uber Black, an app which allows users to hail top-rated drivers in the in luxury and premium taxi and limousine segment.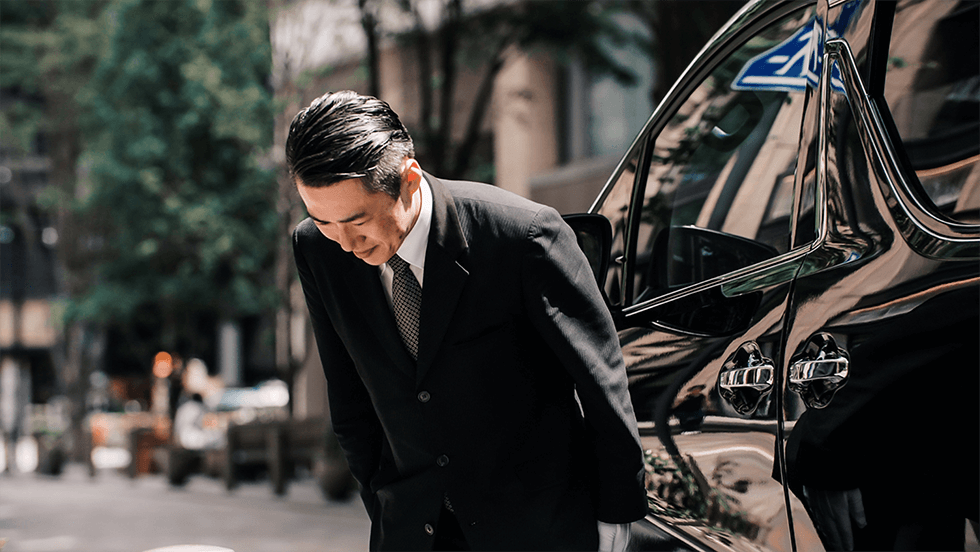 And in light of the Covid-19 pandemic, Tokyo MK has enhanced its robust yet subtle health and safety policy, which has included deep cleaning before each ride; face masks for all employees; in-car protective shields between customers and drivers; and in-car air purifiers.

To get around the city seamlessly, business commuters in Tokyo often rely on the city's mass transit system because of its convenience, cost effectiveness, and reliability. With nine subway routes, some 7.5 million daily users on average, and 180 stations covering 190 kilometers in its network, it is the largest metro transit system in the world.
Tokyo Metro provides the kind of state-of-the-art services one would expect in a modern city: natural disaster countermeasures, accident prevention barriers, elevators and escalators, and free Wi-Fi. For bleisure travellers, this means you can catch up with work, never miss an important message, or arrange a post-work engagement while on the move.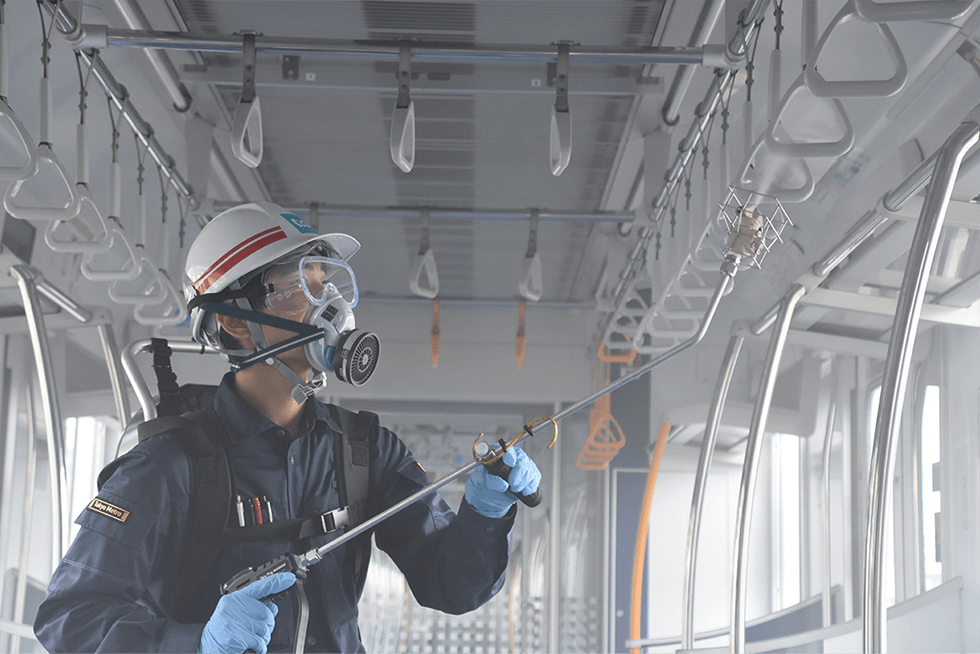 But there's more. Enhanced health and safety measures have been implemented across the network to mitigate the spread of the COVID-19 pandemic, including antiviral and antibacterial treatments applied to ticket machines, handrails, and carriages; protective screens in front of counters; and open windows for effective air circulation in carriages.

Omotenashi, the Japanese service tradition of going that extra mile to meet the customers' needs in an understated yet genuine and heartfelt way, is a common thread joining all services at Tokyo Metro, and includes services that support seniors and customers with physical and other challenges—from barrier free access to guidance blocks to Braille signage and smooth, gradual walkways.
The company is increasing the number of service managers across the network, in addition to maintaining a high level of health and safety in its network, including ensuring washrooms are regularly maintained and lost and found items are secured and returned.
In Tokyo today, omotenashi is evolving, and can be seen even in the form of digitization strategies and logistics. Tokyo Metro shares information via their website or smartphone app (Tokyo Subway Navigation), on digital signage and displays (so users can buy tickets or search for information about a station, as well as facilities in the surrounding area, in some stations), and via in-car announcements. The upshot is that congestion is reduced and commuters can enjoy an increasingly hassle free ride.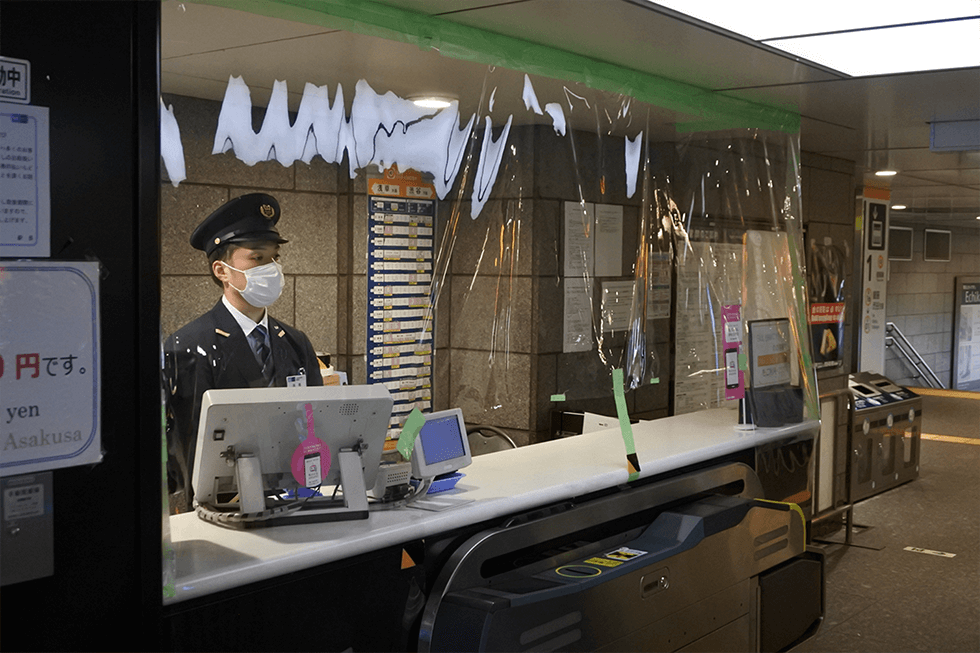 Whether travelling on foot, on the road, or by rail, bleisure travellers in the metropolis can make the most of their stay in the city without worrying about how they transit from one location to another, a luxury that's the hallmark of doing business in—and enjoying your visit to—Tokyo.