Kurochaya (Tama)
The Green Side of Tokyo: Stunning Landscapes and Sustainable Food Experiences Await
Go beyond the city for a rich green escape into the natural beauty, sustainable dining, and cultural traditions of Tama-Shima.
Produced by

Picture ancient forests and volcanic islands, centuries-old breweries and natural farming communities. This is the green side of Tokyo — one that feels a million miles away from the neon skyscrapers of the inner city. For those keen on uncovering another layer of Tokyo's identity, venture into the Greater Tokyo Area.
There's no better place to start than the Tama and Shima regions (often referred to in tandem as Tamashima). Tama is a lush land of mountains, mirror-smooth lakes, and verdant farmland; while Shima is home to a string of fascinating volcanic islands, with rugged rock formations and a deeply unique food culture.
These regions are not only "green" for their natural beauty: they also showcase Tokyo's growing sustainable food movement. Exploring the breweries, restaurants, and organic farms that dot the area, visitors can taste local ingredients and see age-old food traditions come to life. Meanwhile, contemporary eco-hotels offer rest, replenishment, and hands-on activities in these blossoming communities.
Perfect for a restorative day-trip, Tama is easily accessible from the Tokyo city center by train, while Shima is ideal for a longer retreat into nature. They tick all the boxes for an off-the-beaten-track getaway: incredible food, authentic experiences, and awe-inspiring beauty.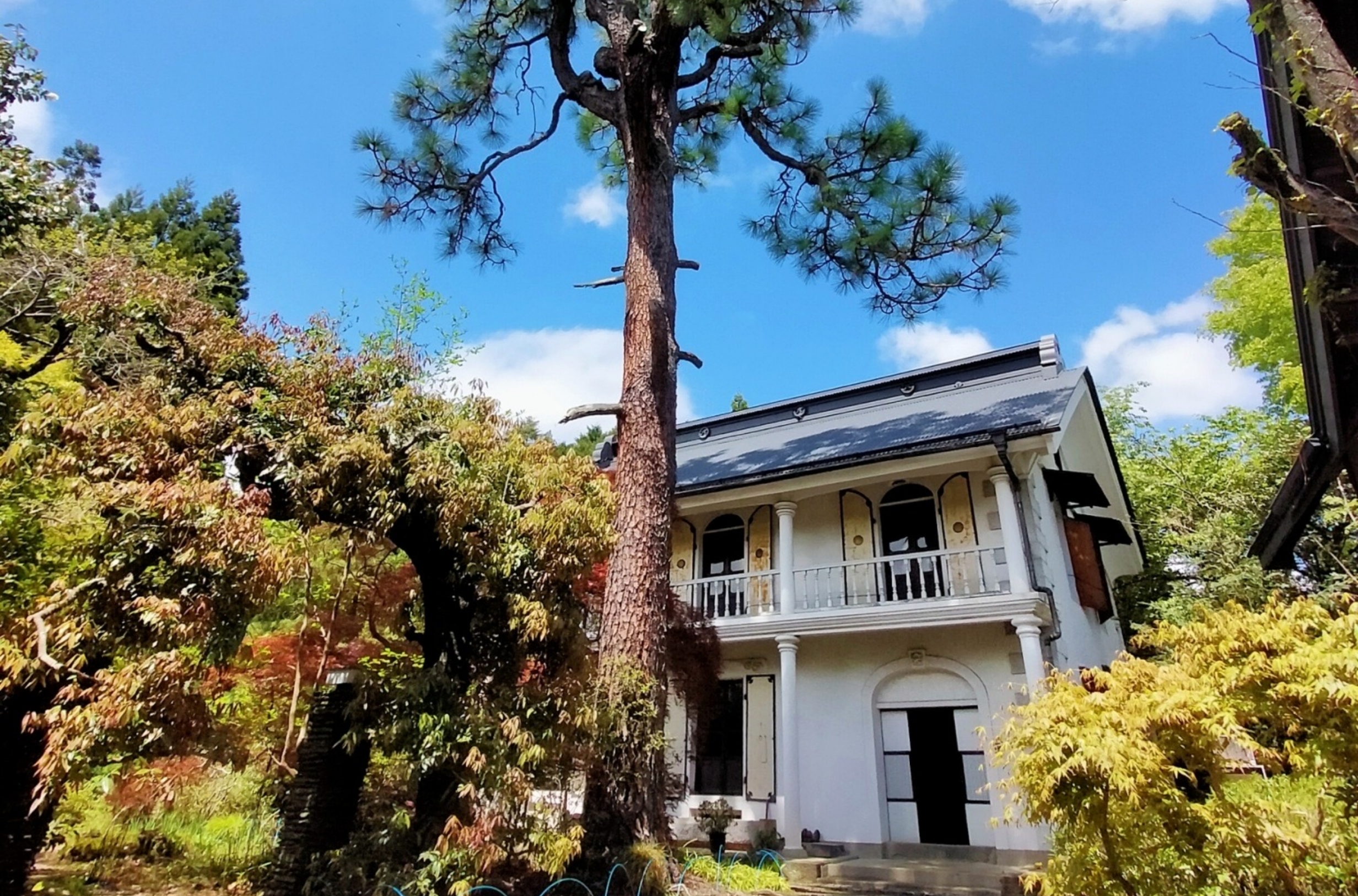 TAMA
A luminous swathe of green on the western edge of Greater Tokyo, Tama is a natural playground dominated by peaks, lakes, and waterfalls. It's also an emerging hub for Tokyo's sustainable food scene.
For a taste of Tama with a modern twist, food-lovers should make a pilgrimage to Restaurant L'Arbre. The restaurant is the brainchild of Naoki Matsuo, an innovative Japanese chef-farmer who honed his craft in kitchens around the world before studying agriculture at Shimizu Farm, a local Tama farmhouse dating back 680 years.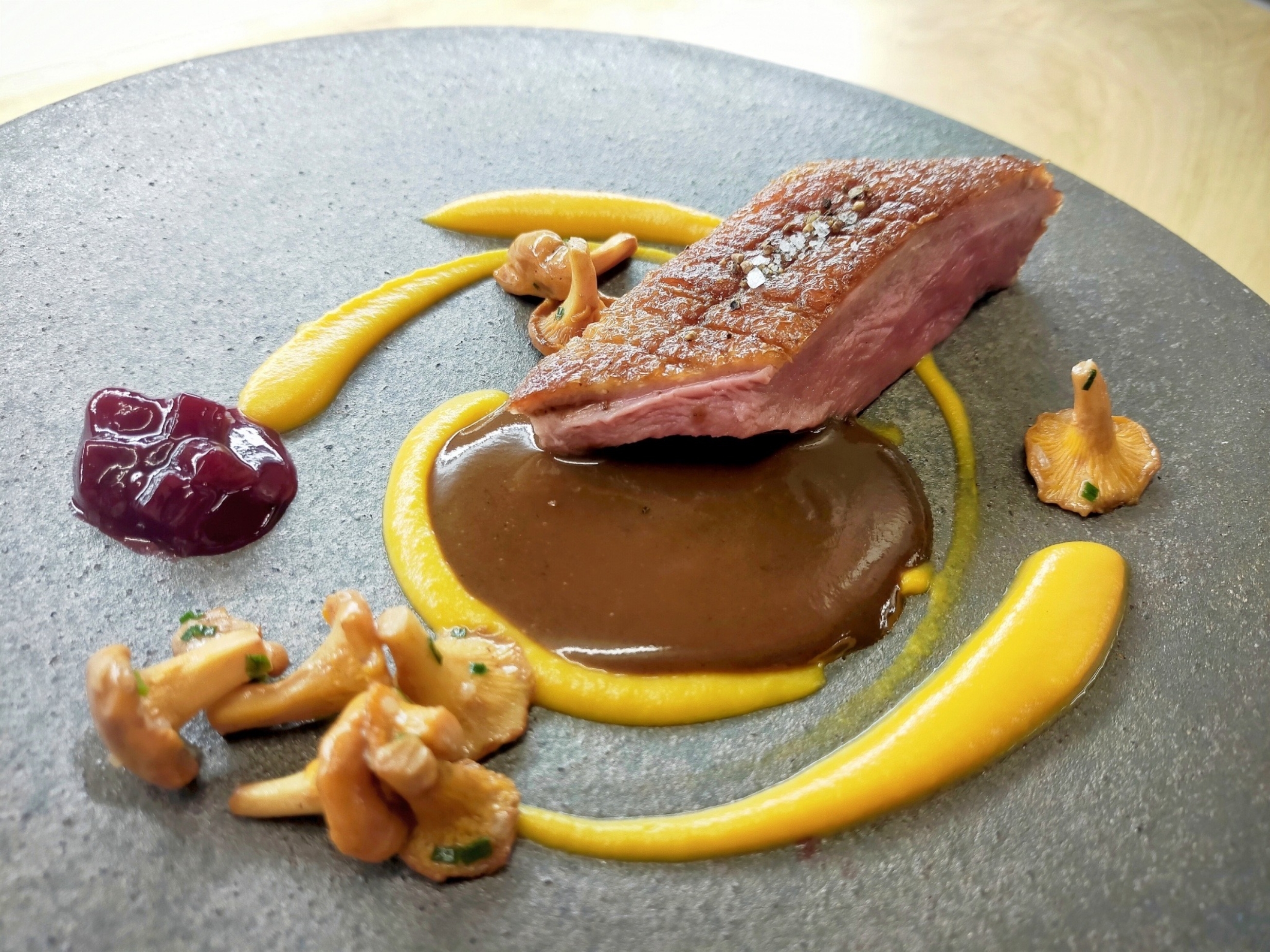 Chef Matsuo's atmospheric new restaurant is housed in a 19th century building that's been thoughtfully renovated with a light modern touch. Central to his concept is his own farm, where traditional vegetables that were also eaten during the Edo era (between 1603 and 1867) are grown organically without chemicals or pesticides, using a compost comprised of restaurant waste.
The menu fuses French cuisine with a contemporary Japanese edge and features a medley of local ingredients — from marinated local trout, charcoal-grilled soybeans and tofu, to ayu sweetfish brioche and a specialty dish filled with 20 different vegetables.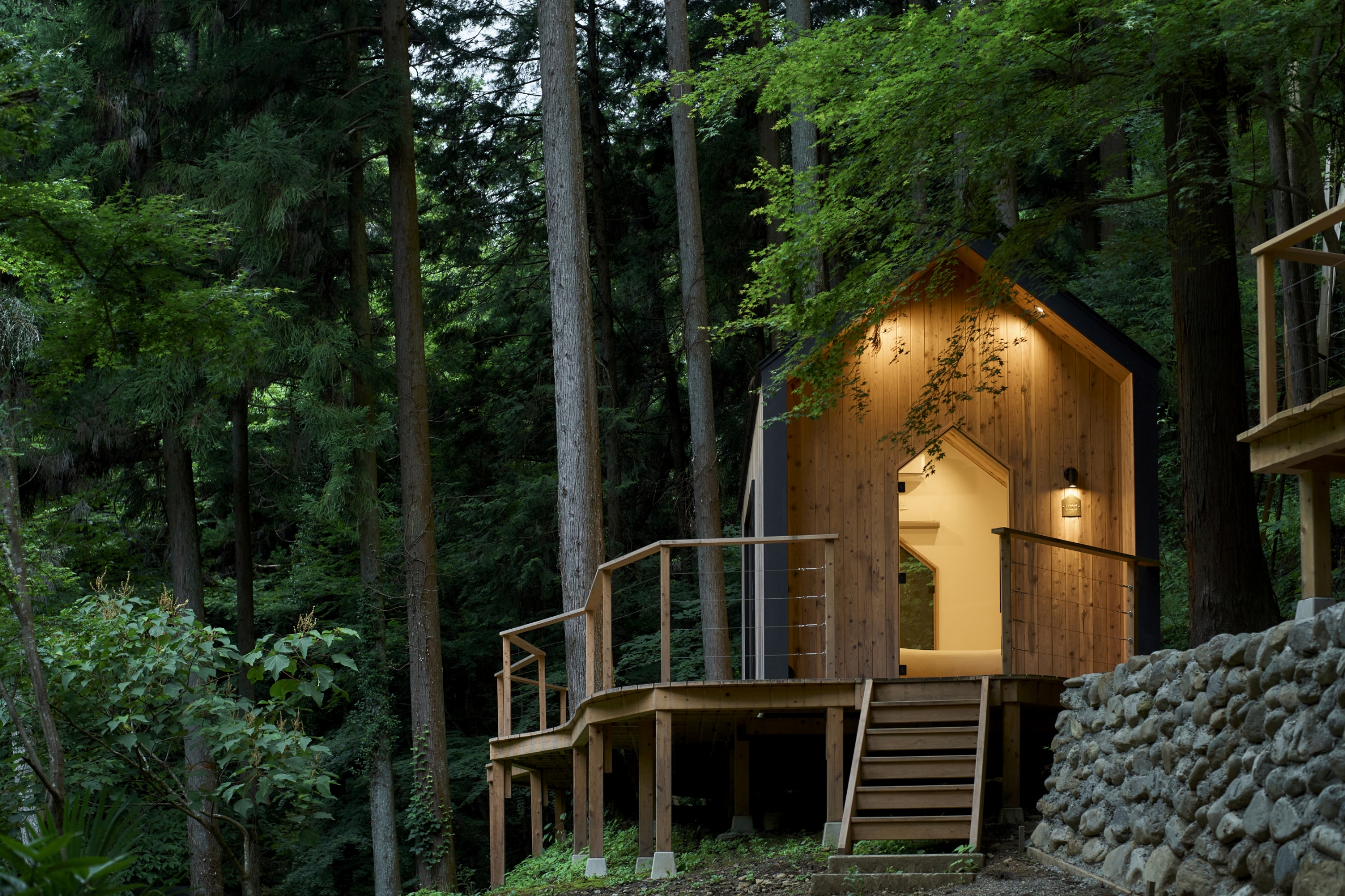 Once appetites have been sated, head to Shizenjin Mura for an overnight escape into the mountains of Tama. Community, connection, craftsmanship, sustainability: these are all elemental themes threaded throughout the village.
Accommodations are built using sustainable construction techniques, fusing local Tama wood with traditional craftsmanship. Activities include warming up in a sauna crafted from Tokyo trees, fishing for trout in nearby rivers, and sampling local cuisine at community BBQs.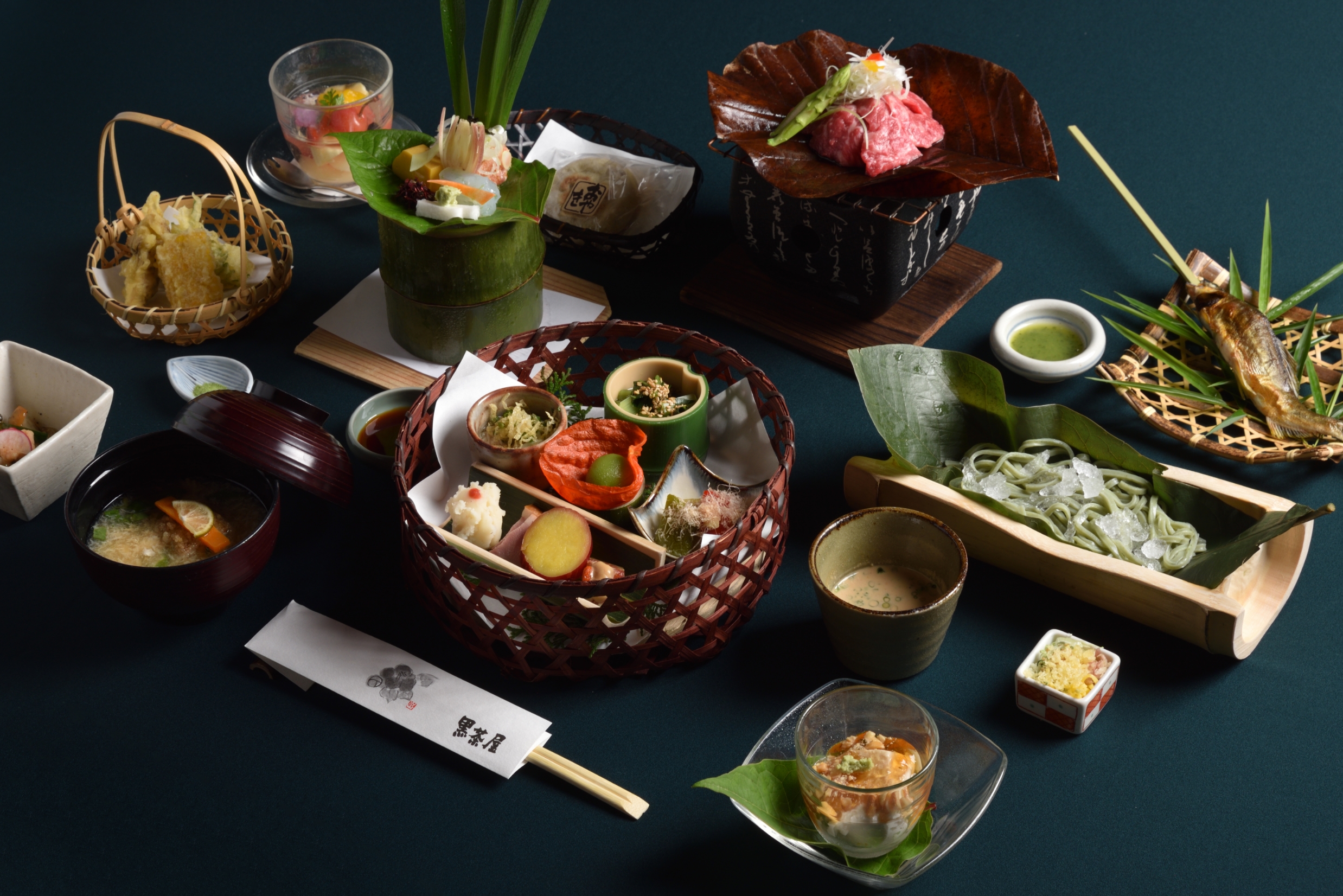 Next, pay a visit to the Akikawa Valley. For nearly 250 years, a traditional home and former silk mill has stood elegantly among the trees; today, it is home to Kurochaya, an exceptional fine dining restaurant.
Diners can experience kaiseki, Japan's take on the prix fixe, with a traditional multi-course meal of exquisitely prepared, artfully plated dishes such as ayu (sweetfish) caught from the local river, and organic vegetables grown on area farms.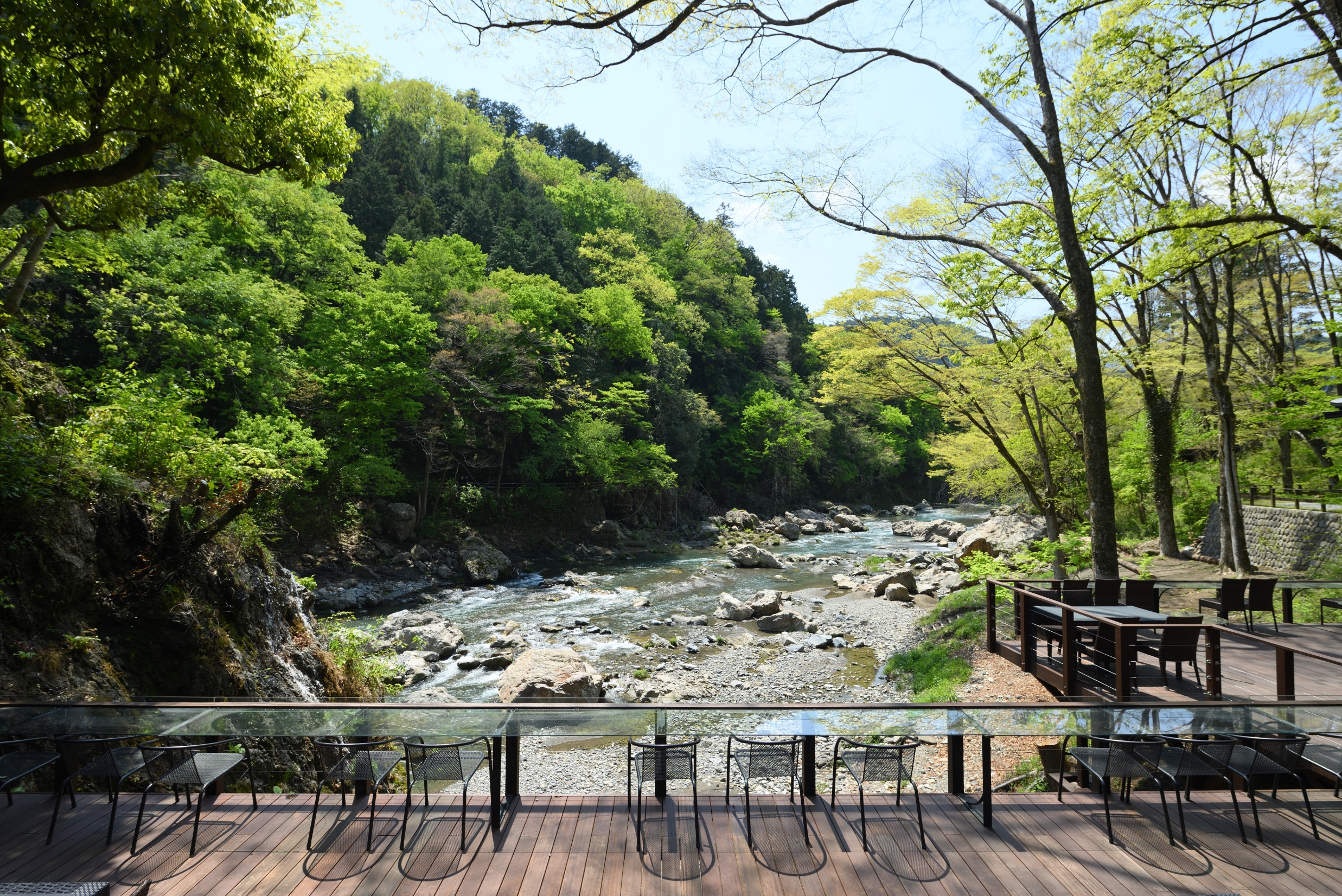 Afterwards, coffee and sweets await on the Outdoor Terrace, and visitors can pick up local souvenirs like handmade ceramics. Kurochaya also offers a lodging facility for overnight stays, limited to one group. With the anticipated opening of Kurochaya's luxurious lodging facility later this year, guests can rent an entire house and get treated to exquisite local gastronomy on the nature-filled grounds.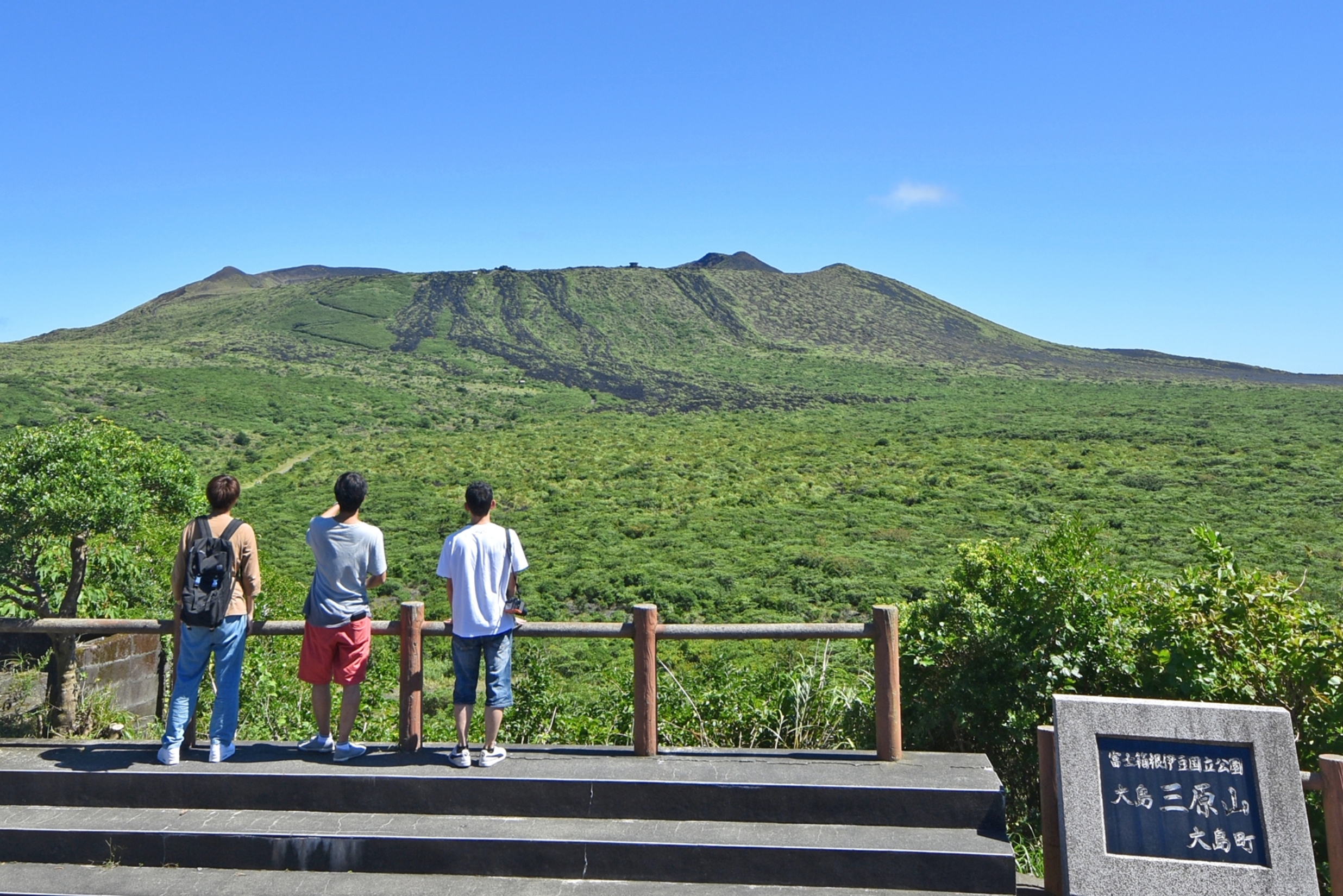 SHIMA
Inhale deeply and savor the sea breeze in Shima — a word translating to "island" in Japanese. Among hundreds of scattered islets, Tokyo's volcanic archipelago comprises 11 main islands, each unique in identity and atmosphere, accessible from central Tokyo by ferry or a plane ride.
Here, dynamic natural landscapes — from dramatic rock formations to wild beaches — go hand in hand with delicious food and drink. Sustainability is deeply rooted in the lifestyle, as culinary traditions have been perfected and preserved by island communities for generations.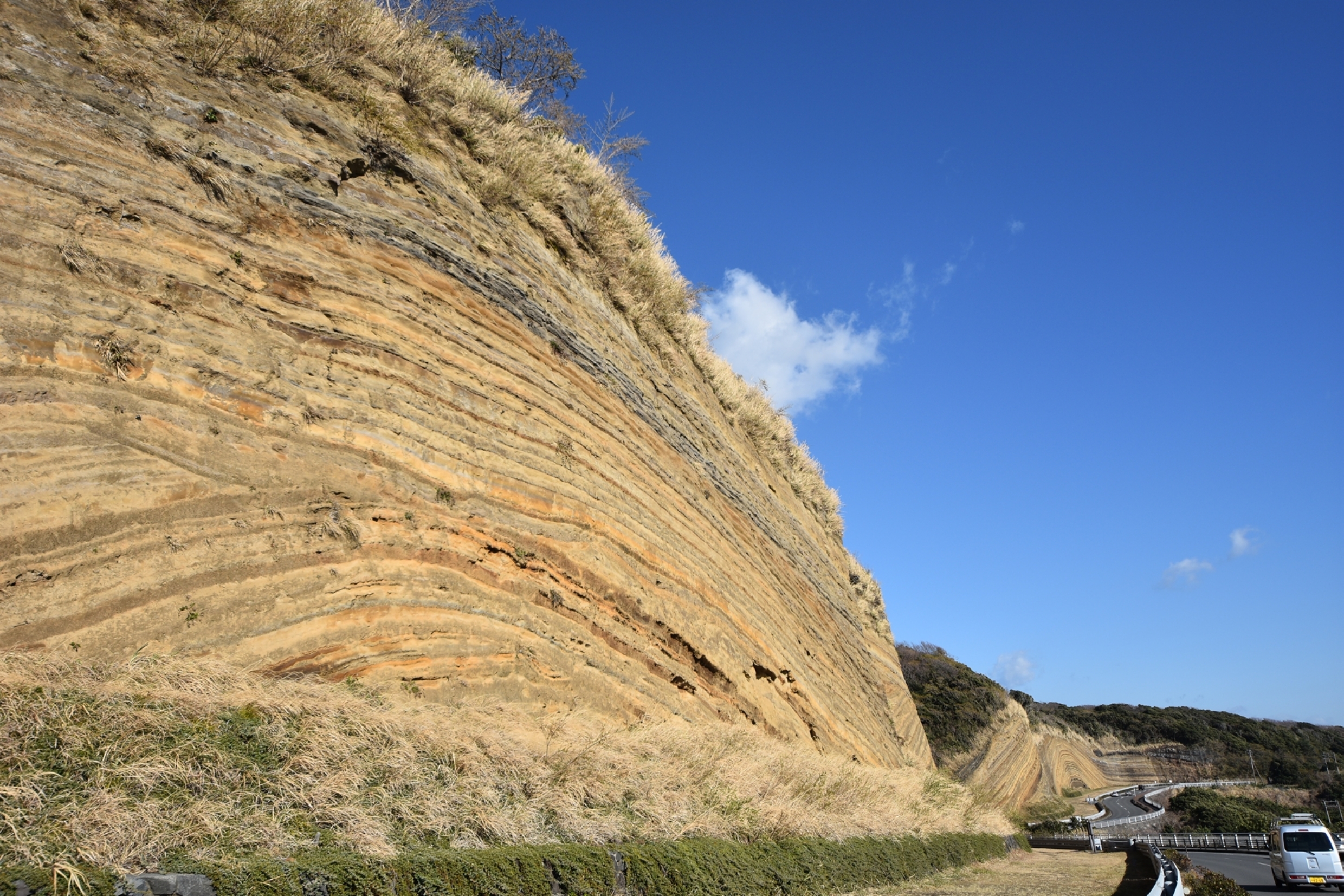 On an adventurous cycling excursion, you can soak up the scenic blue ocean views and dramatic volcanic rock formations of Izu Oshima island on two wheels. Bicycles can be rented from several spots across the cycle-friendly island. Simply follow the paved road along the coast (if heading west, keep an eye out for an iconic view of Mount Fuji hovering in the distance). You can also hike into the island's otherworldly interior to explore the black volcanic terrain of the Ura-Desert region caused by volcanic eruptions, which stretches from the north to the east of the island.
Hot spring onsen, snorkel adventures, and famously delicious food await on the island of Hachijojima. Foodies can try local specialties like island sushi known as shimazushi — crafted from marinated slices of seasonal fish and placed on vinegared rice plus mustard (instead of wasabi, as in most other regions of Japan).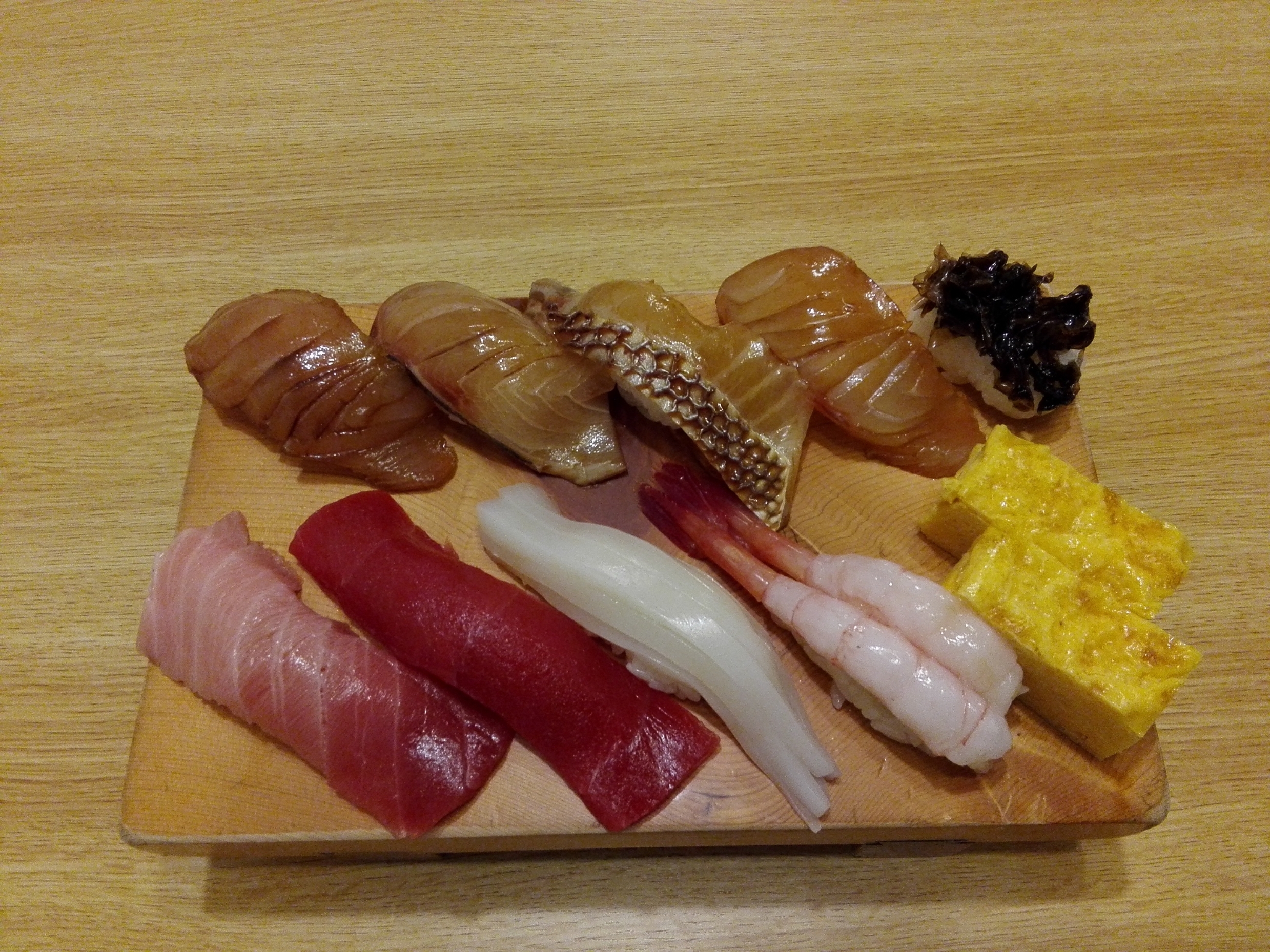 Frequently served at special events such as weddings and funerals, you can get a taste of shimazushi at restaurants like Ginpachi, where visitors co-mingle with locals at the wooden chef's counter, or at tables on tatami mat seating.
The best way to wash down the islands' tasty culinary offerings? With a warming glass of shimazake — or island shochu, a distilled Japanese spirit. Tokyo shimazake has long been celebrated due to its distinctive taste and small batch production, with each island producing its own special take on the drink.
For the freshest possible tastings of a raft of delicious shimazake, many crafted from the island's locally grown sweet potatoes, stop by Hachijojima Sake Brewery (book a tour of the century-old brewery in advance).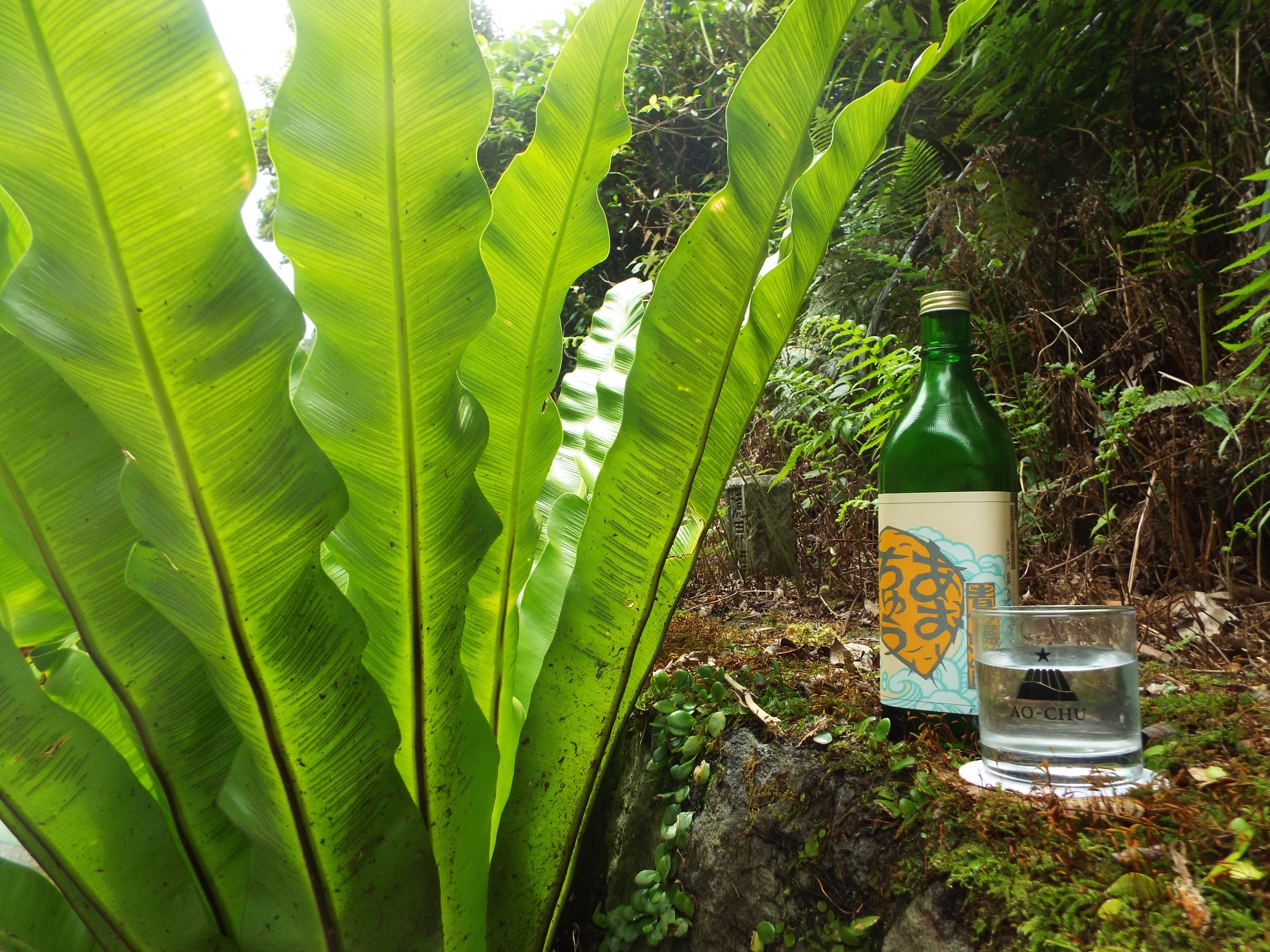 Another island to stop by is Aogashima, about a 20-minute helicopter ride from Hachijojima. In addition to its dramatic natural beauty, it's famously home to what is reportedly the smallest village in all of Japan. Of just 160 or so residents, around 8 of them are master brewers of shimazake.
These brewers tap the richness of the island landscape — such as sweet potatoes and barley harvested annually for fermentation — for a one-of-a-kind drink that not only embodies a taste of the island, but contains generations of traditional brewing techniques alongside deep-rooted local wisdom.