Rachel Khoo on one of her three trips to Tokyo. Copyright: Rachel Khoo
Rachel Khoo's Tokyo
Produced by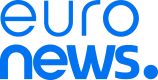 "I was ever so excited, somewhat nervous." For globe-trotting food creative and TV presenter Rachel Khoo, visiting Tokyo for the first time was a dream-come-true moment.
Rachel's culinary career has taken her all over the planet, to the likes of Paris, Milan, Sydney and Buenos Aires. But the culture-rich Japanese capital had long been a personal, 'bucket list' destination. "Most of the countries I previously travelled to were with Western roots or in Southeast Asia where even if I don't speak the language or know the culture, I have some kind of orientation," she explains. "Japan was a complete unknown for me and felt like a true adventure."
'Wild card' food
Rachel's first foray in 2014 had her smitten. So much so that she has been to Tokyo twice since then.Rachel says fondly: "What I love about Tokyo or Japan in general is the fact that I am pretty clueless. I could go into a shop and, as I don't speak or read the language, I could look at a product and have absolutely no clue what to do with it. "In terms of food, it often means that I just take a wild card and discover something completely new. I love just to nip to a corner shop and browse the aisles, picking up random products to try out in my hotel room."
London-born Rachel, also a cookbook author and culinary consultant, had the chance to explore Tokyo's best foodie spots and experiment with lots of fascinating and unique local ingredients while filming a special episode of her 'Rachel Khoo's Kitchen Notebook' TV series in the city."It was a jam-packed shoot from visiting a miso store (I had no idea the variety of misos, it's like the French and their regional cheeses), making Taiyaki (a delicious fish shaped pastry filled usually with a sweet red bean paste) to riding a Jinrikisha (human-drawn carriage) around the busy streets of Tokyo," says Rachel."I was extremely impressed with how generous everyone was with sharing their knowledge and love of food."
Rachel and Ramen
Ramen, noodles served in a broth with a range of toppings like sliced pork, is a firm favourite with locals in Tokyo. It's the star of the show on some menus, with several eateries specialising in the dish."I can eat it anytime of the day," Rachel beams, as she ranks ramen as one of her favourites. "The last trip, I didn't have much time for trying restaurants. I got up early one morning to go find a ramen place someone had recommended to me, in the basement of a train station."Ramen or no ramen, breakfast in Tokyo always means eating like a local. "When I stayed at the hotel, I would always go for the 'Japanese' style breakfast," Rachel explains. "Rice, pickled vegetables, an egg or some fish."
Open to 'adventure'
Beyond breakfast, Rachel recommends heading off Tokyo's beaten track for some unique and authentic food experiences."I've been fortunate to have locals take me to places," she says. "I would say don't be deterred by a Japanese-only menu, take a chance. In the past I've walked into places and simple pointed at what the other guests are eating and ordered that. I think that's part of the fun of going to Japan (or travelling) and being open to an adventure."
That 'Lost in Translation' moment
Rachel recalls going to a small bar in Tokyo and having the time of her life. "I told the owner to cook whatever she fancied and it turned out to be amazing."My food stylist Frankie and I drank a lot of sake and ended up singing karaoke with the other punters. I know, it all sounds a bit like the movie, Lost in Translation."What strikes Rachel the most about Tokyo's food scene is the attention to detail, reminiscent of her early days in France. "I remember when I was studying patisserie at culinary school in Paris, the Japanese students were always very precise with their pastry making."
Beyond Tokyo's food scene
But Rachel's passion for Tokyo goes beyond food. There's so much other culture she adores absorbing too."I love stationery and got to make washi at a beautiful stationery shop, Kakimori, using a traditional Japanese technique with a Japanese washi master. That was great fun," she recalls.Returning to Tokyo again is not a matter of if, but when, for Rachel. "Don't know when yet, but for sure I would love to go back," she says.