Discover the Soul of Japanese Hospitality in Otemachi
Omotenashi is the Japanese philosophy of "going that extra step" for guests, combining the utmost in professionalism with the height of care taking. It gets to the very essence of "bleisure" (business mixed with leisure) and Otemachi's hotels are the ideal place to experience it. From sky-high dining at the Four Seasons to spa treatments at the Aman Tokyo that heal your body and soul, Otemachi offers luxurious comfort in the business heart of Tokyo.
Produced by


After a hard day at work, why not spend time at Aman Tokyo and Four Seasons Hotel Tokyo at Otemachi, which were built in 2014 and 2020, respectively. They are representative of the renewal and harmony that's underway across Otemachi. Traditional yet modern; local yet global; luxurious yet welcoming, both hotels are riding high on a wave of business travellers who seamlessly blend business and leisure, or "bleisure."
"Bleisure is a relatively new concept in Japan, a country where business travellers typically return home straight after work. But people's mind-sets are changing," explains Makoto Kawai, director of sales at Four Seasons Hotel Tokyo at Otemachi.
Bleisure travellers typically extend their stay a day or more after their business is done, so that they can explore. In Tokyo, it's not unusual for them to visit places like "the Imperial Palace East Gardens and the bustle and boutiques of Ginza.
"The historic commercial hub of the Edo period, Nihonbashi, is also nearby. So too is the buzzing Shibuya district and the skyscrapers of Shinjuku, while trips beyond the capital can be arranged," adds Tomoko Yagi, the regional director of Japan and general manager at Aman Tokyo.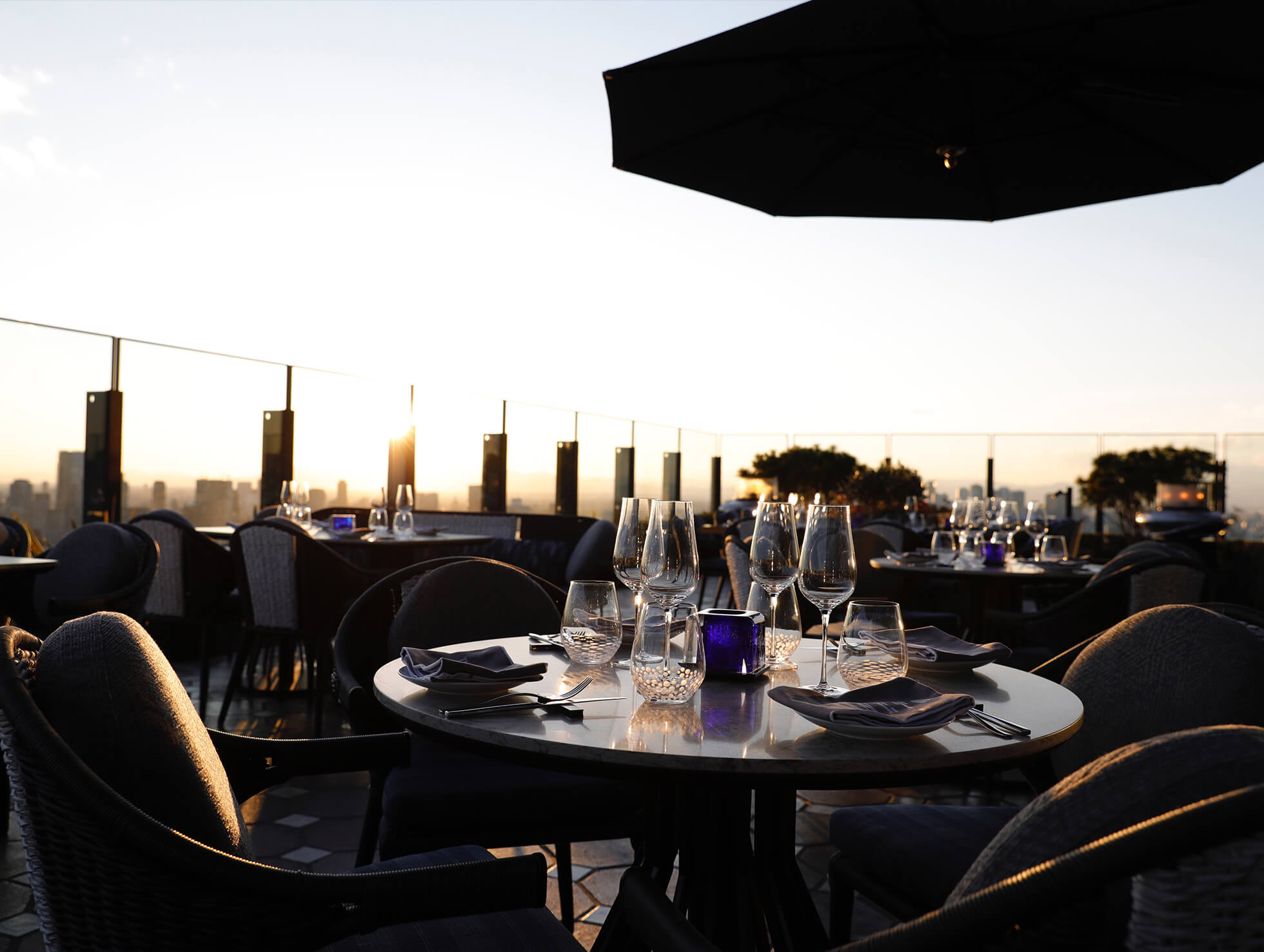 Bleisure is becoming popular not just with Japanese businessmen and women, but also foreigners. Indeed, bleisure travellers from abroad come from North America, Asia, or Europe. Visitors from developing regions are also increasing. They are often entrepreneurs or executives in entertainment, fashion, and the IT industry.
And top on their down-time agenda? Enjoying premium indoor and outdoor experiences. In Otemachi, they're spoilt for choice between sky-high locations with stirring views of the city, including views of landmarks such as Tokyo Tower, TOKYO SKYTREE, the Imperial Palace East Garden, and Mt. Fuji.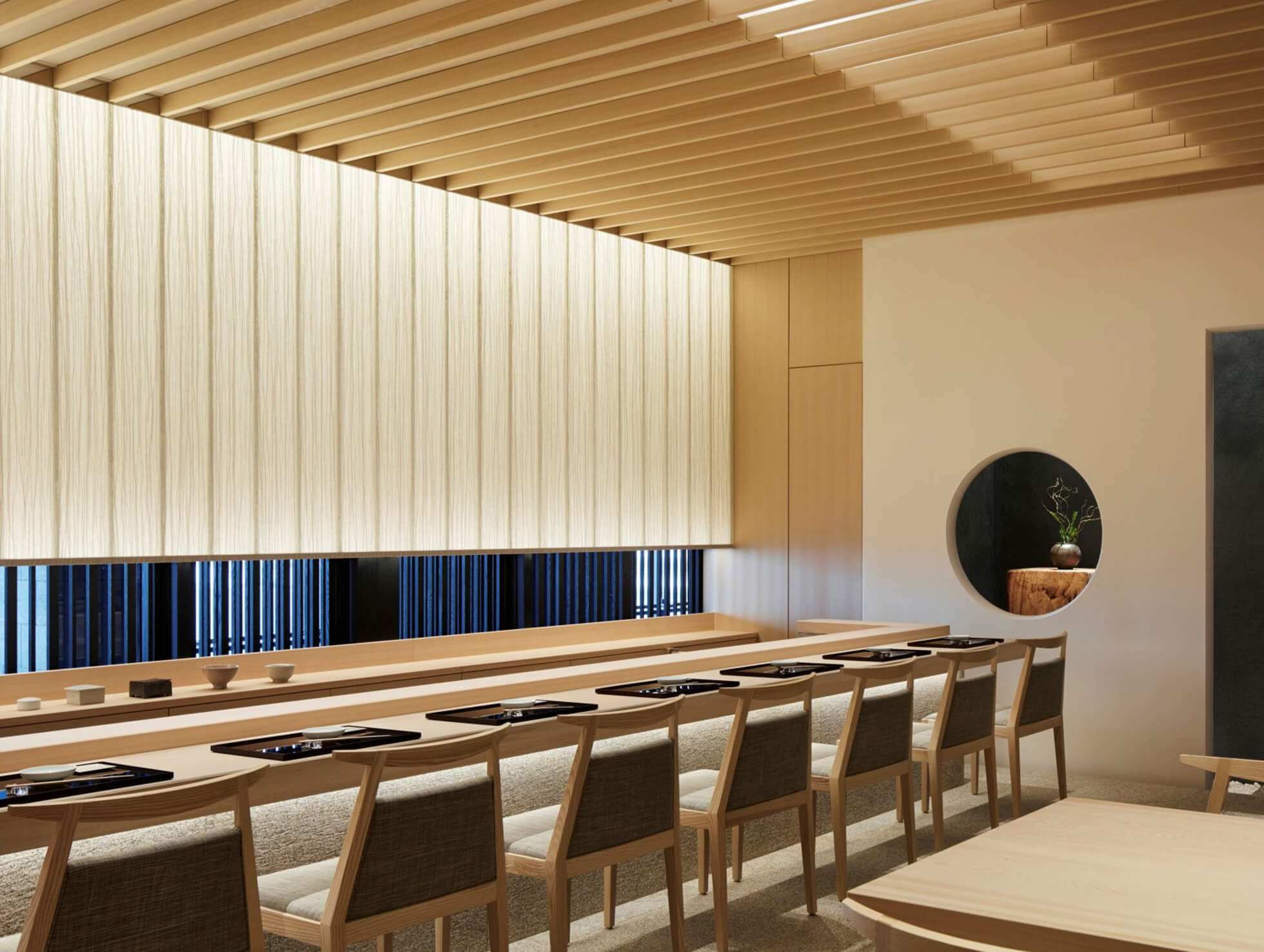 At Four Seasons Hotel Tokyo at Otemachi visitors enjoy two restaurants with expansive terraces, a bar, and a lounge—all of them some 200 meters in the sky. PIGNETO, for instance, is a family-friendly Italian eatery and EST is a sophisticated French restaurant. And while Virtu, an elegant cocktail bar, and Social Room, a multi-purpose space are also available, The Lounge, a relaxed, Japanese-themed cafe, really stands out for its offerings of tea with Japanese wagashi, a traditional, highly decorated dessert.
At Aman Tokyo, guests are spoilt at Musashi by Aman, a counter-table-style restaurant offering Japanese fare like sushi and sake—the ideal combination for a post-work meal alone or with a colleague. But there's more: Arva is an elegant restaurant serving Italian cuisine; The Lounge by Aman is a relaxed bar with dining and a garden; and The Café by Aman is a sophisticated French eatery.
And, all of these luxuries are just around the corner from state-of-the-art executive boardrooms as well as meeting and conference rooms in the hotel—a perfect storm for bleisure travel.

However, no bleisure experience would be complete without places for relaxation, reflection, and attention to wellbeing. For that, guests can choose from a growing range of luxury wellness options, from sky-high pools to gyms to steam rooms to jacuzzis to spas.
"The Aman Spa at Aman Tokyo," for example, "is the largest, most comprehensive wellness facility of its kind in the city, offering a world-class range of treatments and therapies that honour ancient Japanese healing traditions," Yagi from Aman Tokyo explains. Care at the spa includes hot stone massages and face and body wrap skincare treatments, a perfect way to end the day.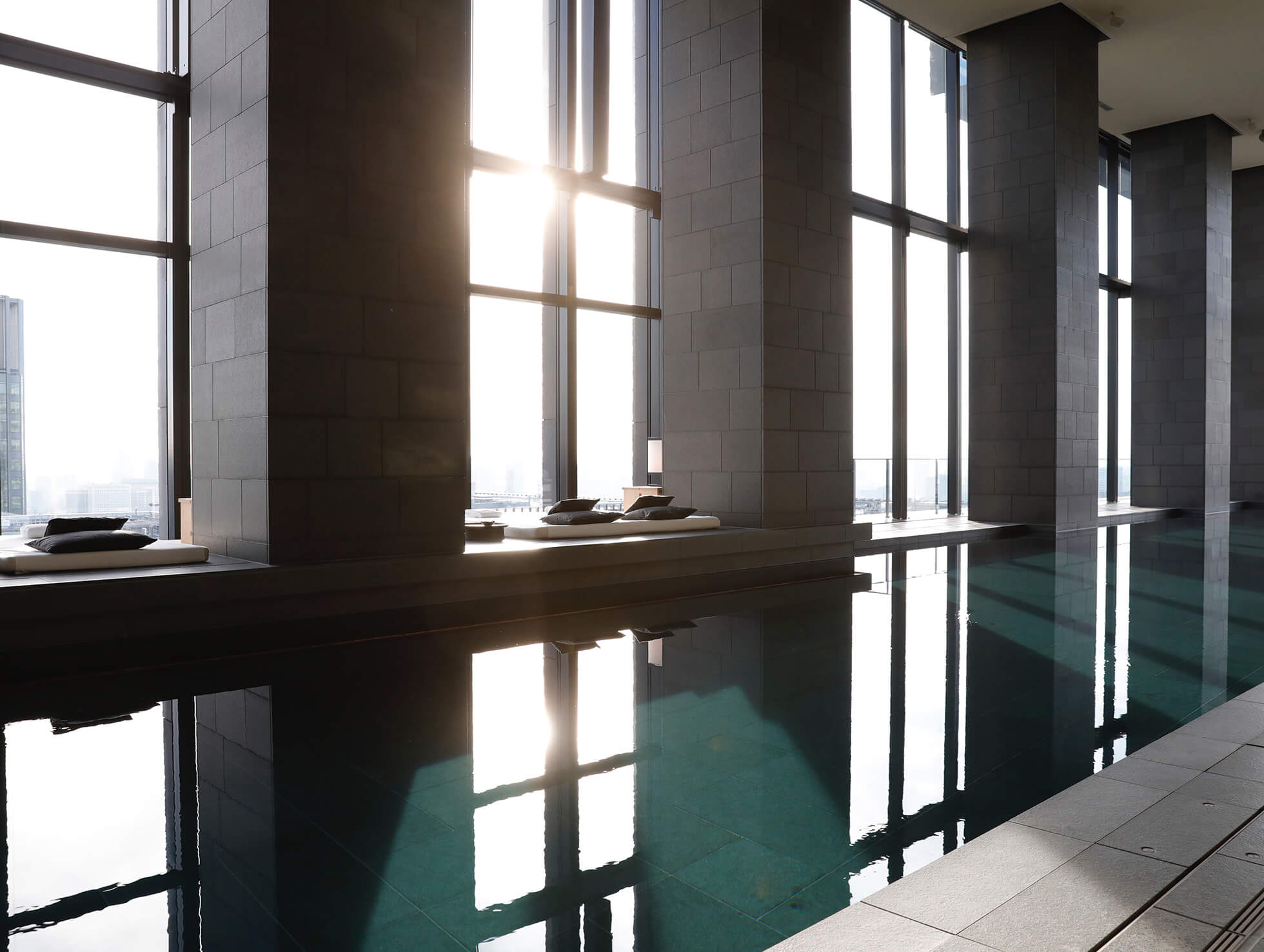 "Wellness is even more important during these times of the pandemic, with people caring about their health and safety," Kawai from Four Seasons shares. Indeed, The Spa at Four Seasons Tokyo at Otemachi offers a full range of high-tech cardio and strength-training equipment as well as wellness packages, and that's not to mention the expansive views of the city.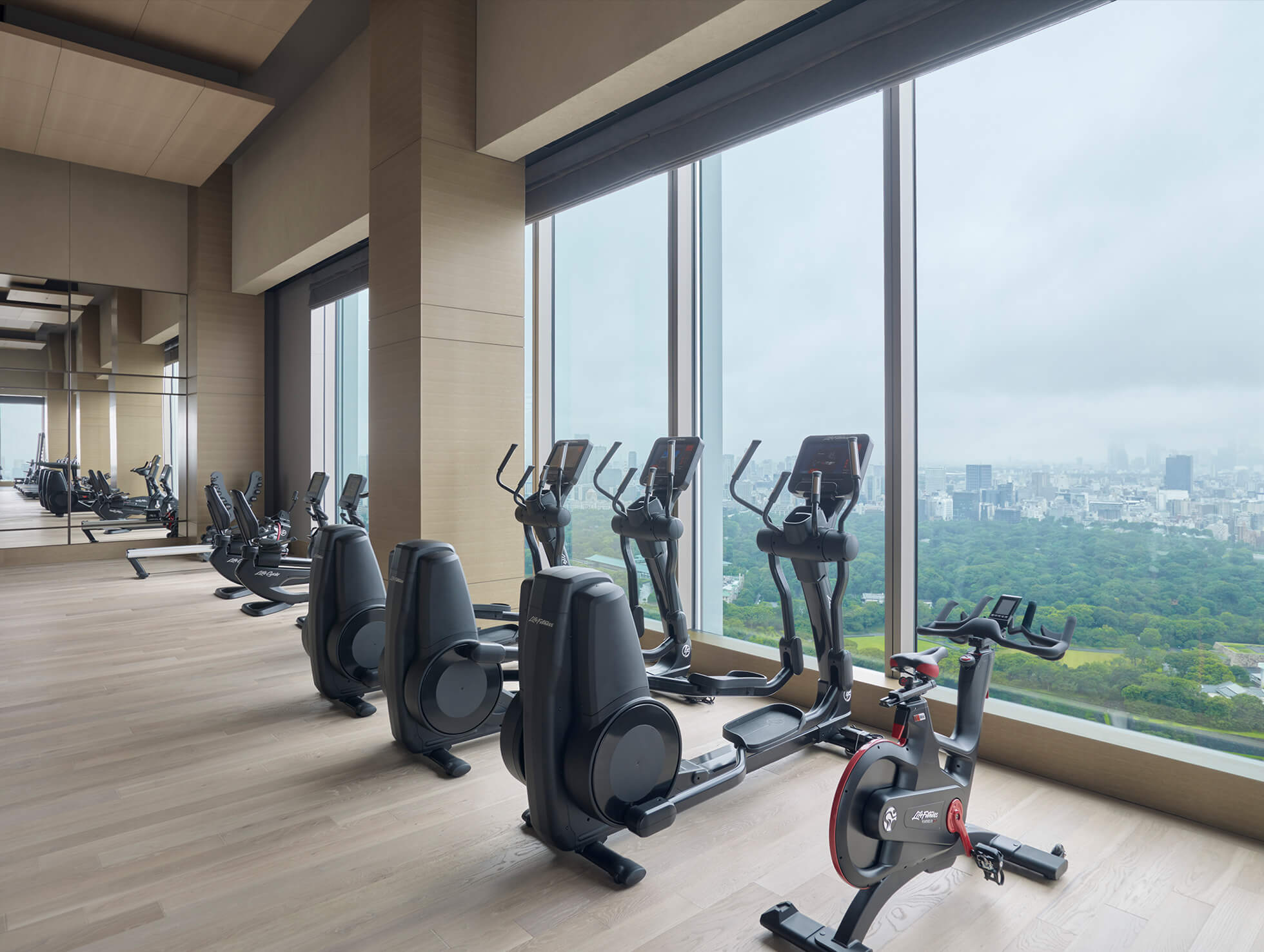 At the core of Japanese service culture there is a long-standing tradition, called omotenashi—or service where one goes that extra mile and yet remains understated, sincere, and heartfelt. This is especially welcome when, after a busy day at work, you can be assured that your every need will be attended to.
Today, omotenashi can also be enjoyed digitally. At luxury hotels in Tokyo, this includes communication with guests via platforms—and languages—of their choosing. Such platforms include bespoke apps for smartphones, automated chat and messaging, social media, QR codes, or direct, 24-7 communication, explains Kawai from Four Seasons Hotel at Otemachi.

For modern travellers, visiting a new city for work can now be seamlessly blended with play—and an extended vacation to explore and relax. That's because a new generation of professionals in the luxury bleisure industry are waiting to welcome them all.
As Yagi from Aman Tokyo says: "Aman Tokyo has always provided a 'home away from home' for our guests, and with it, access to this dynamic city and the cultural sensibilities of Japan." Kawai from Four Seasons Hotel at Otemachi shared similar sentiments.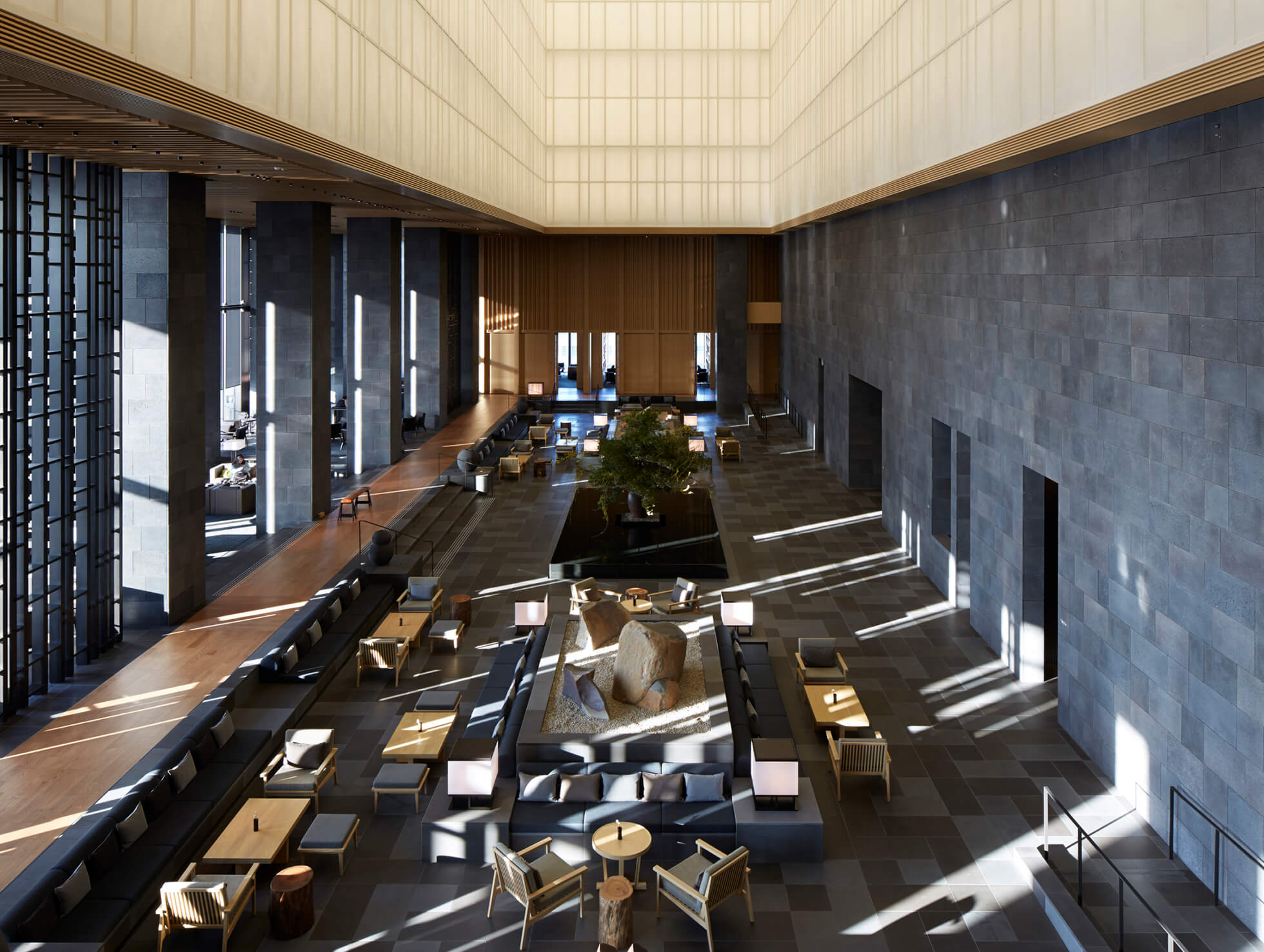 Work with international experts such as Johns Hopkins Medical International
Establish dedicated Covid-19 advisory board
Provide virtual and in-person health and safety training for staff
Implement enhanced health and safety measures, tools and technology

Implement enhanced health and safety measures in line with WHO and local authority guidelines
Partner with leading health, safety and hygiene industry professionals
Continue to implement staff-wide training in health, safety and hygiene standards
Continue to deploy design that creates generous, open spaces and low room counts