We're Open for Business: Tokyo's Gastronomic Delights
Some say the most enjoyable way to understand a foreign culture is through that culture's food and – luckily, since it's a world-leading destination for "bleisure" (business + leisure) – Tokyo offers something unforgettable for every stomach. For noodle lovers, there's the ever-popular Ichiran chain, which has perfected pork-bone ramen; vegans and vegetarians must try Shojin Ryori for traditional Buddhist monk food at Daigo (near Mount Atago); and for drinks, there's the well-known Stand T bar across from Tokyo Station.
Produced by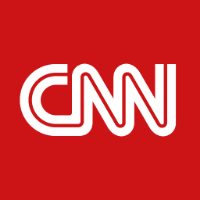 As Tokyo prepares to open its doors again to international visitors, we decided to take a closer look at the city's dining and drinking scene, discovering what makes it such an alluring place to visit.
Corporate travel across Asia Pacific has given business travelers more opportunities to use work trips as a jump-off point for exploration. Tokyo has scaled the ranks as a five-star "bleisure" destination with the right balance of quality infrastructure, business activity, and a dining and drinking experience like no other. Boasting more Michelin-starred restaurants than anywhere else, it's an enticing destination for gastronomes seeking culinary adventures and equally exciting for those searching delicious local eateries that don't break the bank.
There are many convenient spots to grab a quick meal on the way back from meetings such as popular ramen stores, as well as several luxurious restaurants, where you can relax after a tough day. Add to that a diverse mix of local pubs (izakaya) and bars where you can enjoy a drink with locals, and you really have something for everyone.

No trip to Tokyo would be complete without sampling ramen. Japan's quintessential comfort dish can take days to prepare yet is often devoured in minutes. Walk around almost any corner of the city and you're likely to find a ramen restaurant – this is a popular choice for quick meals after a busy day. Ichiran, one of Tokyo's most famous ramen restaurants, has removed all distractions, allowing customers to focus on their food.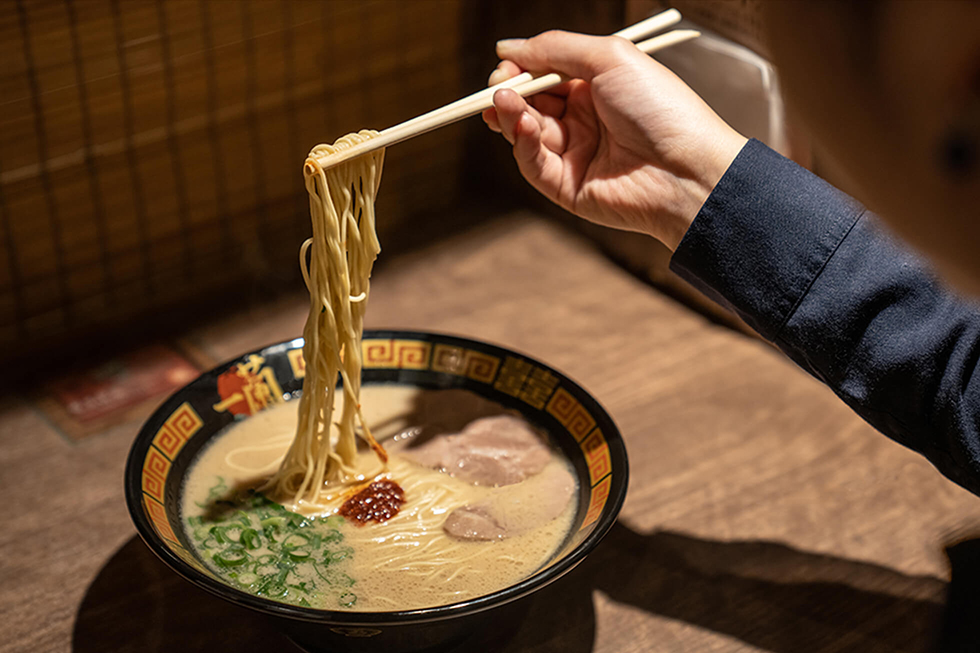 There are 19 Ichiran stores in the city with one of its most convenient locations being just a three-minute walk from Shinjuku station. Lines can be long but diners can use the waiting time to fill in the preferences sheet. Ichiran stands out among other ramen shops, allowing its customers to customize their dishes in terms of texture, richness, the strength of the seasoning stock, and even the spiciness of the special red sauce.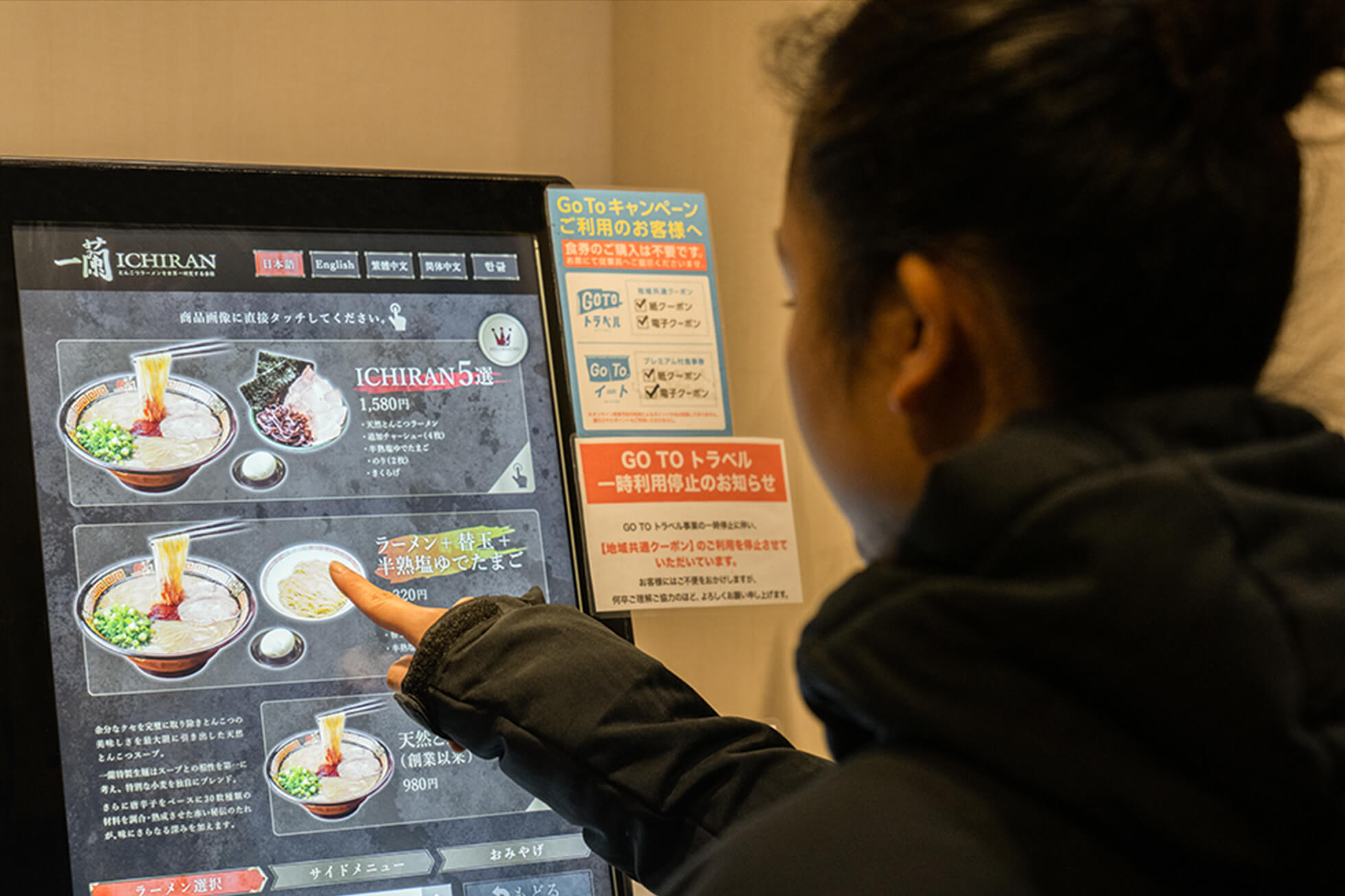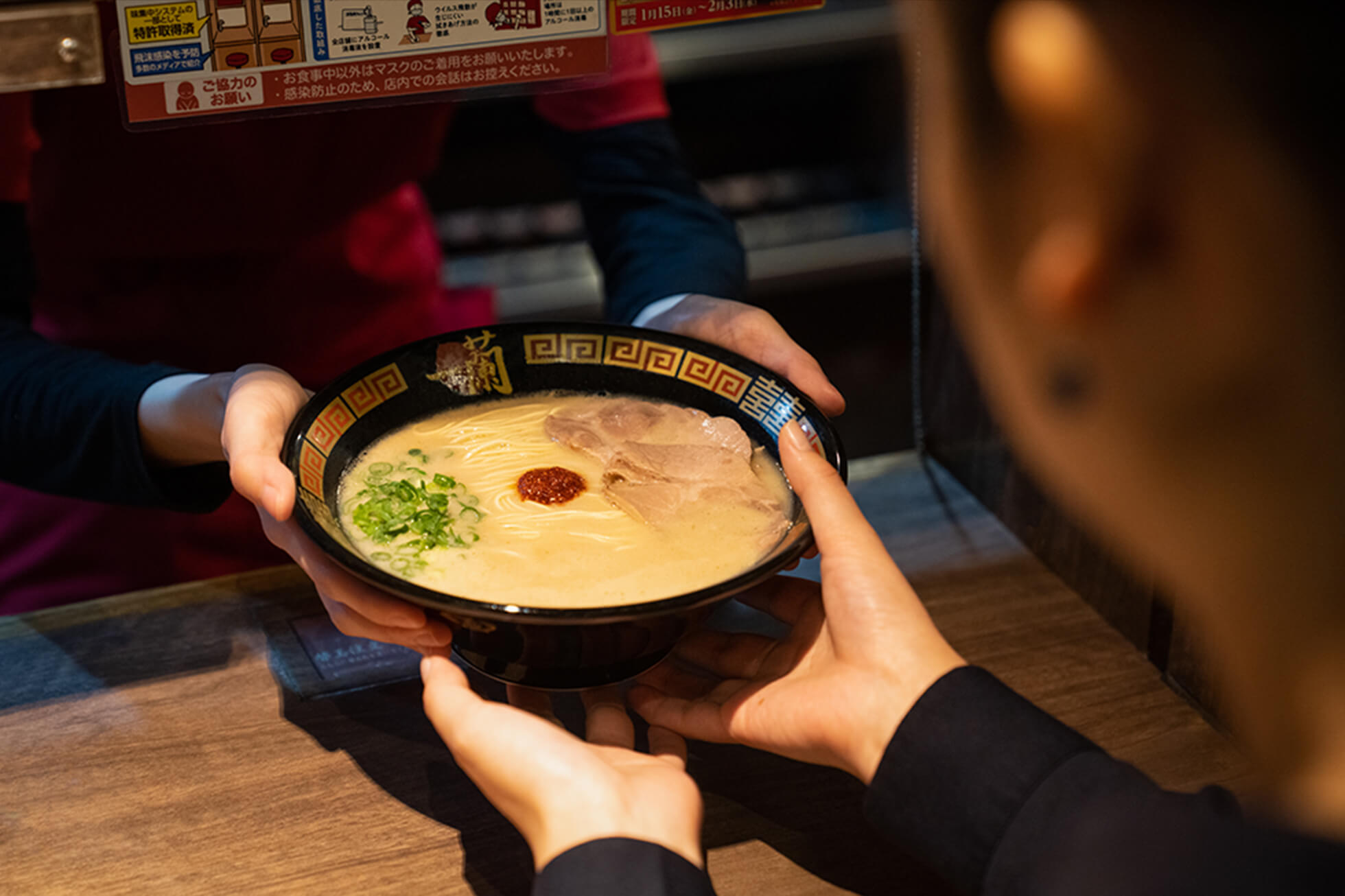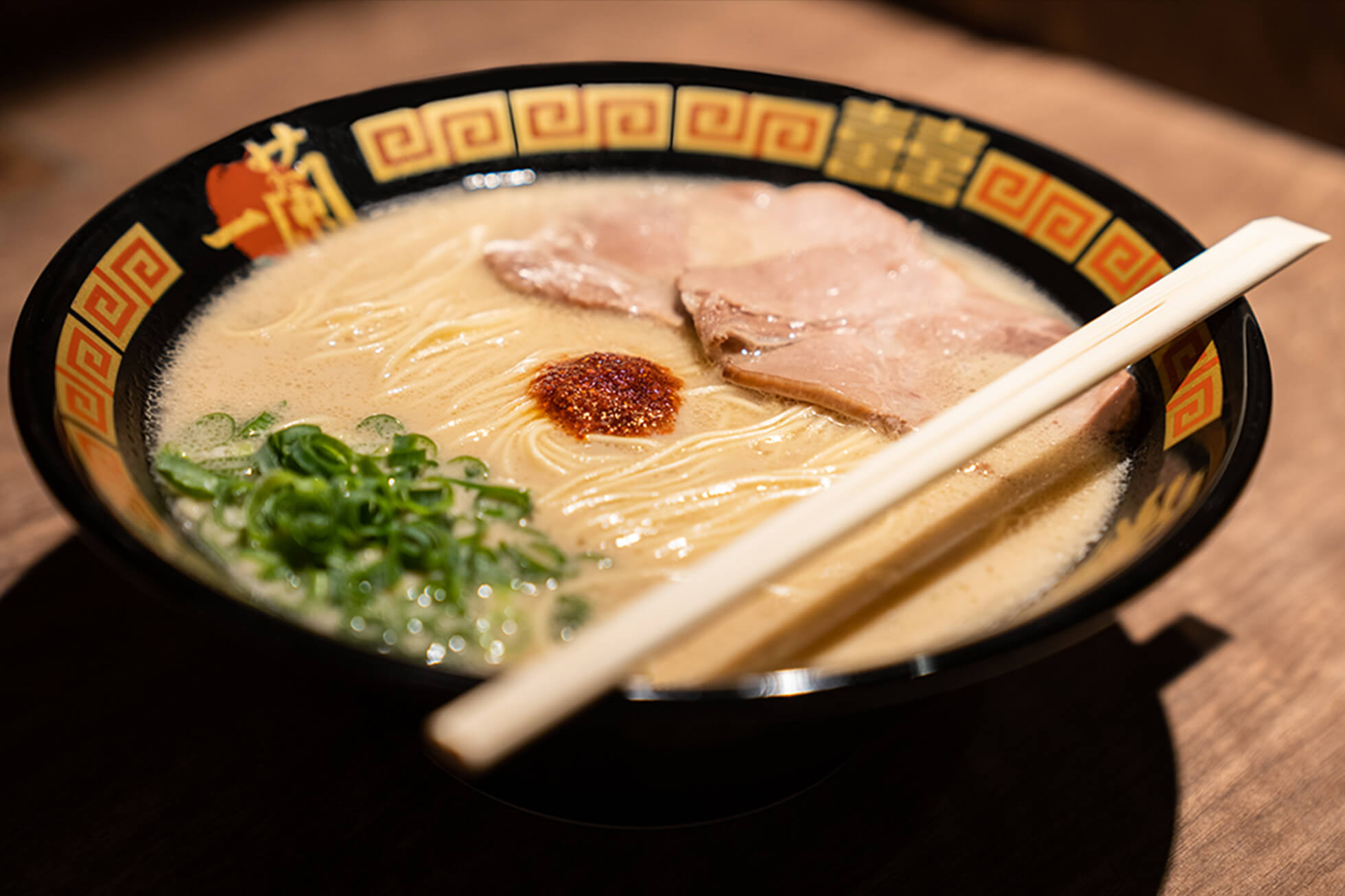 As with many ramen shops, you order via a vending machine which includes English instructions. Icihiran staff are always on standby for diners who need assistance. Ichiran offers only one option: It has been perfecting the Tonkotsu (pork bone) ramen since it was founded over half a century ago in Fukuoka Prefecture.
Diners will be seated individually in a private, partitioned booth in Ichiran's small and retro dining room. What happens next is a unique dining experience, almost a celebration of solitude. Within less than a minute of ordering, a piping hot bowl of ramen is delivered from behind a bamboo curtain by a mostly faceless server. This removes any distractions and diners can be fully immersed in the moment. The rich, silky Tonkotsu soup is simmered to perfection, wonderfully complementing the fresh noodles while the spicy red sauce and secret stock recipe add to its richness.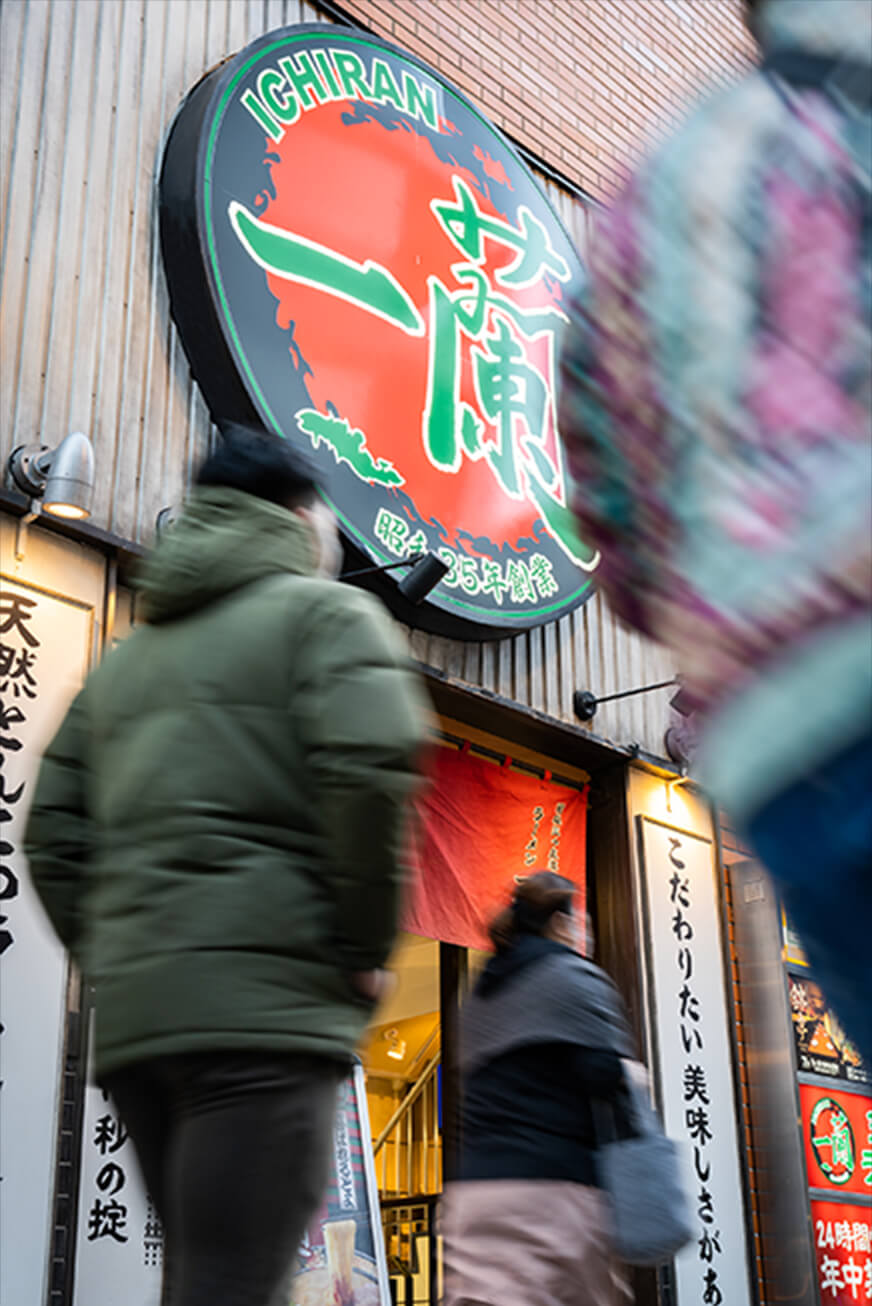 "I think Tokyo caters to solo diners well, and that's particularly true of Ichiran," says Keiran Holland, a CEO from the United Kingdom who visits Japan on business regularly. "It's a high standard of ramen and is great for those seeking extra privacy to slurp and make a mess in peace."

In a city with well over 100,000 restaurants, there are a huge number of appetizing options that go beyond sushi and ramen, offering something a little bit different.
Shojin Ryori, a traditional dining style of Buddhist monks in Japan, grew popular after it was introduced in the 13th century with the rise of Zen Buddhism. Meaning "devotion food", Shojin Ryori is based around the principle of Ahimsa: non-violence against living things. As such, the menu is exclusively vegetarian, and often lacks animal products of all kinds, relying on seasonal vegetables instead.
Shojin Ryori has been elevated to a special experience in Daigo, a two-star Michelin restaurant located on the foot of Mount Atago. Just a short taxi ride from Roppongi, guests will be transported to tranquil Zen surroundings when they arrive. This peaceful idyll is just the right setting to calm oneself after a busy day.

From the time guests are welcomed at the entrance, dining in Daigo is theatre. Depending on party size, guests are escorted into private, minimalist styled rooms. A view of the lush gardens while listening to the sounds of nature accompanies the multiple courses of a sensory meal.
There are three kaiseki set menus featuring fresh produce and vegetables prepared and presented in various creative ways. The simplicity of ingredients belies this complex cuisine, embracing the essence of every ingredient used. From noodles with grated yam to hot pot and tempura, the attention to detail that goes into every ingredient is remarkable as is the level of service, with every dish given a detailed explanation.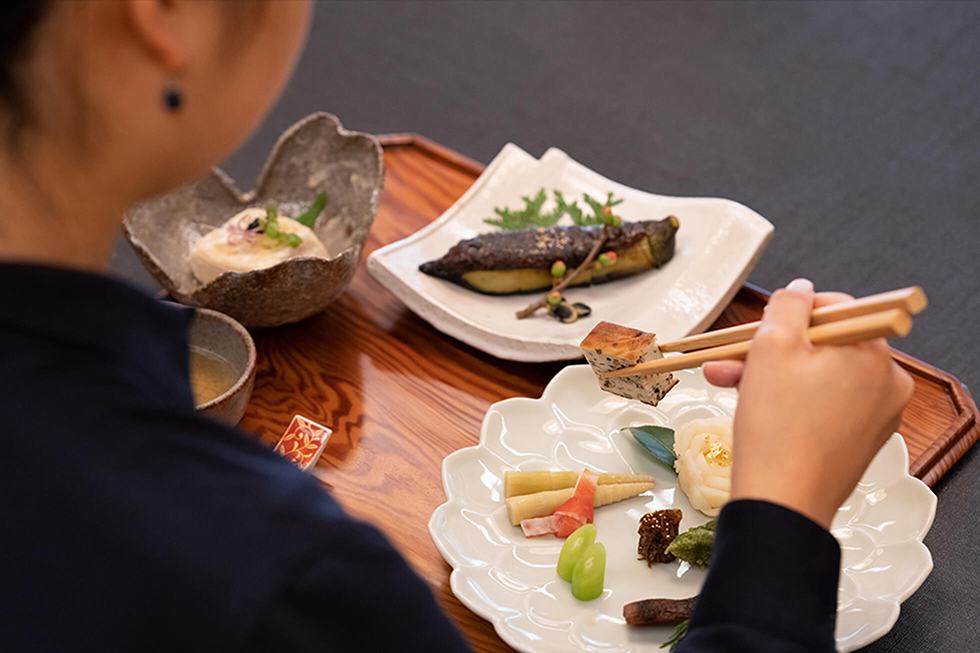 "The options are limited when it comes to finding vegetarian cuisine in Japanese restaurants, so I really enjoyed Shojin food," says former Tokyo resident Ingrid Dubreuil.

Tokyo's also known for its diverse nightlife, which can feel somewhat overwhelming, especially for a first-time visitor. While it can be fun discovering hidden gems behind nondescript doors, business travelers looking for a respite from a day of meetings can enjoy themselves at Stand T, a conveniently located bar inside the Shin-Marunouchi building right across from Tokyo station.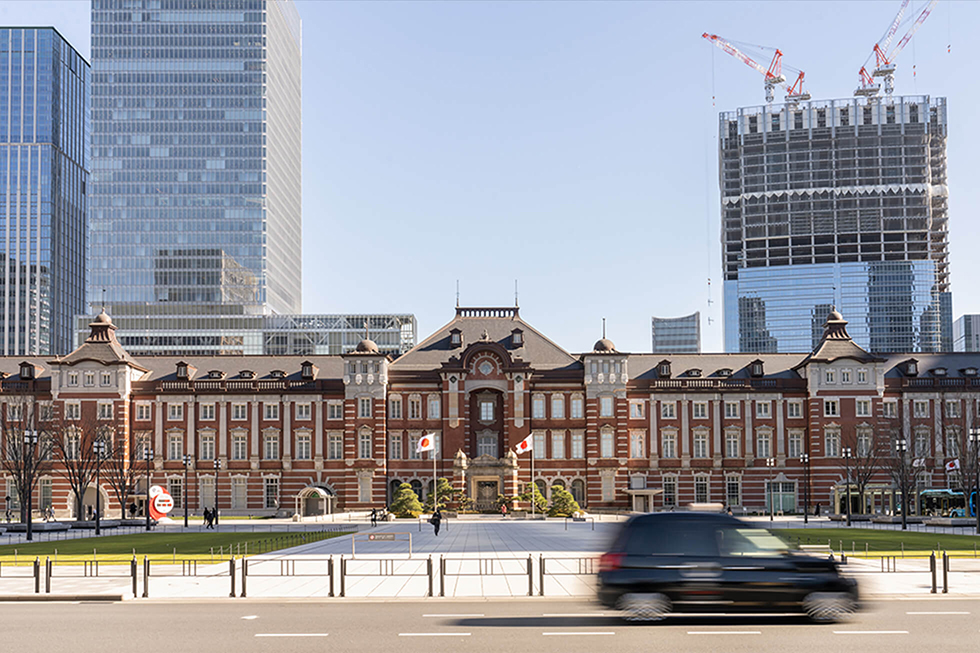 Stand T is a sleek yet unassuming bar with a great view of the station's iconic red brick building that looks particularly beautiful when illuminated at night. The interior is stylish, with wooden finishing, providing a cozy and friendly atmosphere for visitors. Friendly staff are on hand to offer recommendations.

There's a wide selection of reasonably priced beverages and light dishes to choose from. Stand T is a great location for both groups and solo guests, especially on weekends when it can get lively. On weekdays it's more of a relaxing spot. The outdoor seating area provides the perfect place for people-watching.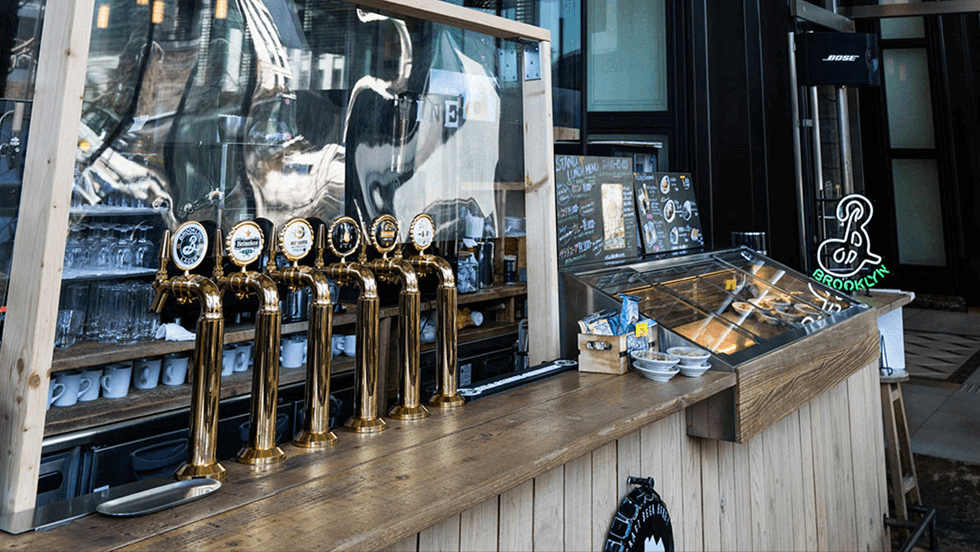 "The drinking and dining scene in Tokyo is one of the major reasons why I've never seriously considered moving back home to Pittsburgh," says Tokyo resident Luke Bruehlman.