Take A Guided Tour of Tokyo With Darley Newman
Mixing the ultra-modern with Edo-period traditions, locals guide Darley (from South Carolina, U.S.A.) to the best food, culture and adventures in Japan's capital city of Tokyo. Explore top neighborhoods, markets, temples, and surprising areas of natural beauty, including a behind-the-scenes tour of a Tokyo saké brewery, sushi at the world's largest fish market, a hike at a sacred mountain and more.
Produced by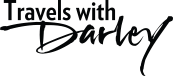 Top Places for Tokyo City Views
Best places to enjoy views of Tokyo's iconic skyline, including classic bars and rooftops.
Tokyo for Foodies
Best cuisine, markets, neighborhoods and restaurants for food lovers in Tokyo, including "Kitchen Town", famous for fake food.
Cutting Edge Kimono Fashion Designer in Tokyo
Tokyo designer Hiroko Takahashi pushes the boundaries of tradition and uses the kimono as her wearable canvas.