TOKYO'S
NEW Sustainability
Sustainability: this ubiquitous term has become interwoven in everyday life, spurring conversations among businesses and individuals alike. What is sustainability? In simple terms, sustainability is a concept that refers to environmental, social, and economic practices that maintain present day needs without compromising the needs of future generations. This philosophy can be applied to many facets of life but recently has emerged as an important trend in the travel industry. Sustainable actions are imperative not only to maintain the wondrous diversity of the world, but to build a global community that lives in harmony with the environment and each other. In 2015, the United Nations created a list of 17 Sustainable Development Goals (SDGs) to guide nations to a better future.Surprisingly, Japan has not been known for its sustainable tourism—a preconceived notion that persists to this day despite the country's long-rooted history in sustainability and its present day implementation of numerous sustainable practices. In fact, Tokyo provides the perfect snapshot of Japan's dedication to future harmony. The Tokyo Metropolitan Government has set numerous goals for 2030 to become a leader in sustainability such as lowering emissions, increasing renewable energy usage, and reducing food waste. By 2050, Tokyo aims to become a zero emission city with a net zero carbon goal. Thanks to these future initiatives, sustainable changes are becoming commonplace.While these "big picture" plans are crucial for directing us toward a sustainable future, the smaller changes are just as important. These "little" practices are often more tangible on an individual level and can send ripples of change through a community. Journey with us through a relatively unknown side of Tokyo and discover the blooming community.
Honeybees and
Rooftop Gardens
in Tokyo

Lodge Sustainably
in Tokyo's Hotels

Gender Equality
and Diversity
at Tokyo Skytree

Tokyo:
A Sustainable City
for the Future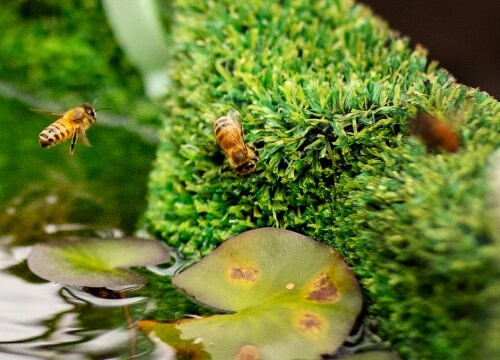 Honeybees and
Rooftop Gardens
in Tokyo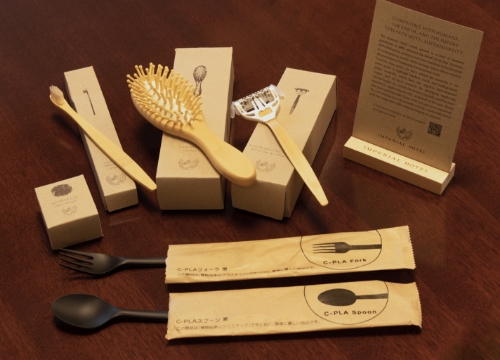 Lodge Sustainably
in Tokyo's Hotels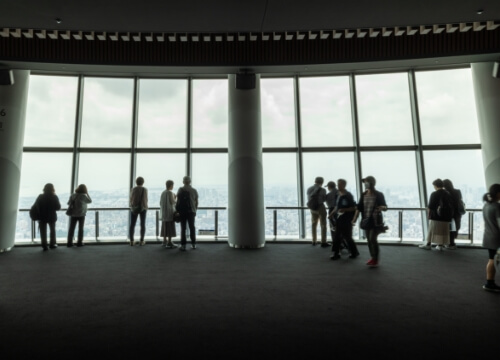 Gender Equality
and Diversity
at Tokyo Skytree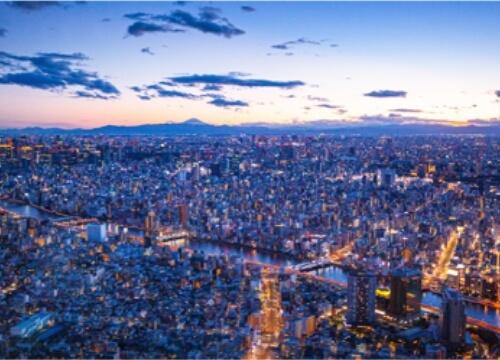 Tokyo:
A Sustainable City
for the Future
Honeybees and
Rooftop Gardens in Tokyo
Ginza, a district located in Tokyo's central Chuo Ward, is renowned for its upscale shopping, fine dining, and high-end atmosphere. However, above the classy skyscrapers and bars, you may be surprised to find a thriving bee community. In 2006, about 10 volunteers collaborated to launch the Ginza Honey Bee Project and brought 30,000 bees to Ginza to establish a beekeeping operation on the rooftop of Pulp and Paper Hall. Now, the project has nearly 500 members and harvests about 2,000 kilograms of honey per year!
One of the main pillars of sustainability is the environment, with bees an integral part of a healthy ecosystem. These pollinators are catalysts for plant life as well as biodiversity. When we spoke with the project's vice president, Atsuo Tanaka, he stressed the importance of bees. "Since starting the Ginza Honey Bee Project, I became more aware of how everything is connected in the ecosystem." Bees pollinate flowers, which attract insects and wildlife, and act as a food source for birds.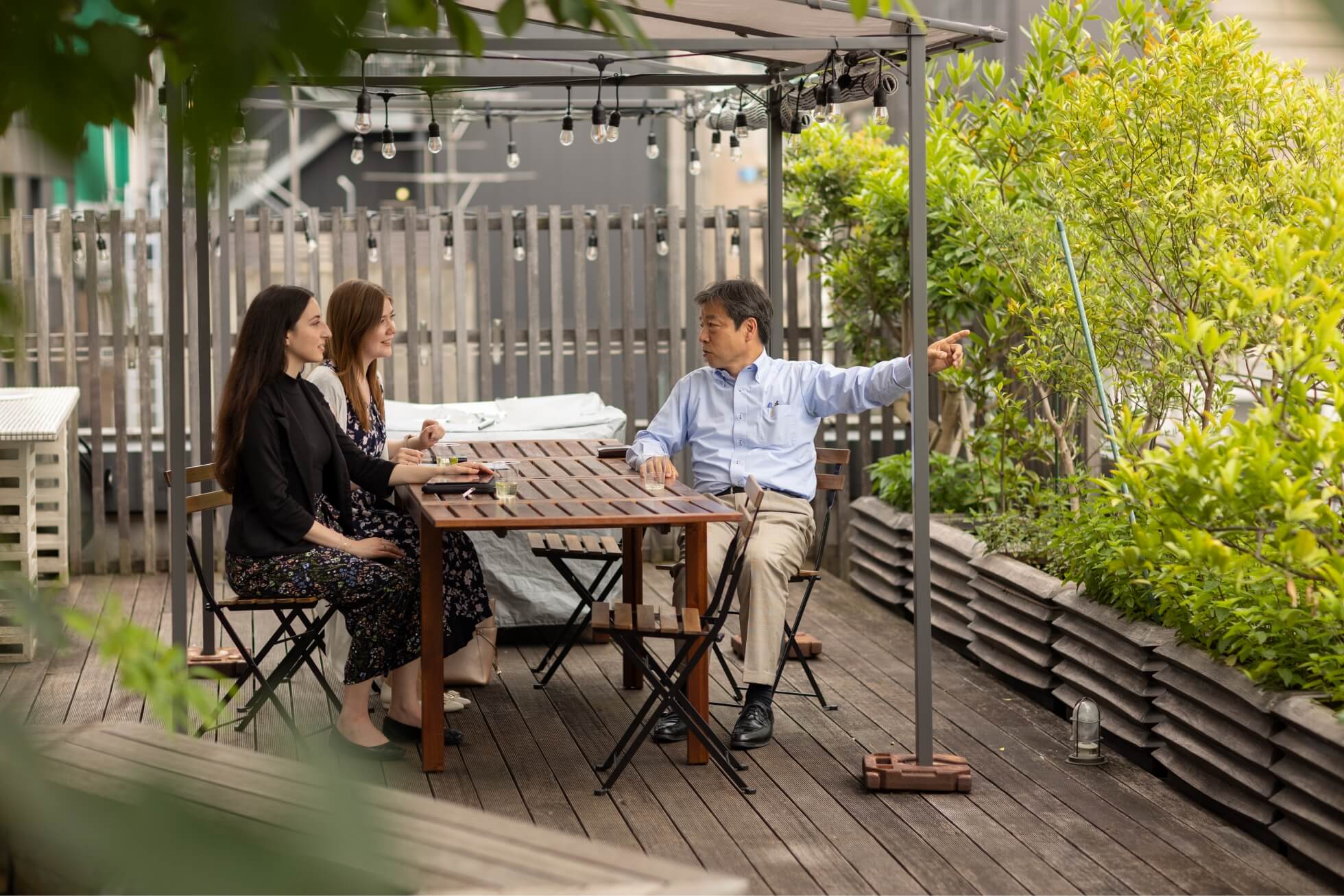 Bees are pollinators of life, not only for plants, but also for people. They can connect us to one another, as well as nature, Tanaka shared. Ginza Honey Bee Project's influence has touched numerous people, both in the local Tokyo community and those overseas. The initiative has also extended its outreach to young students. Through bees, the project teaches children to treasure nature by explaining the interconnectedness of everything. With education and raised awareness, Tanaka hopes Tokyo can bloom into a green city of the future, and in recent years he has seen more initiatives throughout Japan like the Ginza Honey Bee Project fulfilling this dream. In fact, the number of apiaries in Ginza have increased to three–illustrating Tokyo's movement to this new chapter.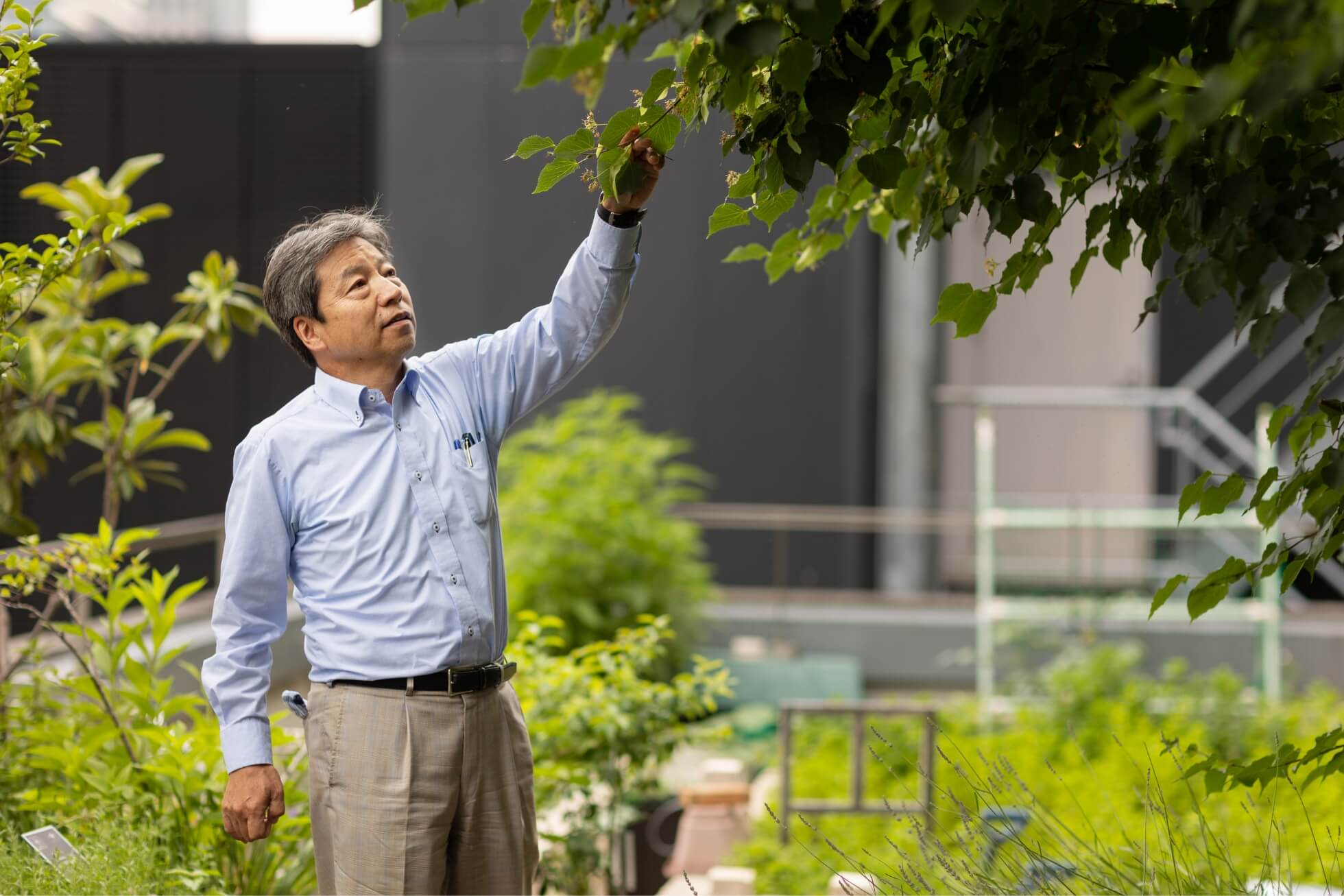 In addition to the environmental implications of the Ginza Honey Bee Project, it also supports a sustainable economy built on local production and consumption. The project works with a number of companies and individuals, including restaurants, bars, cafes, and even geisha, and distributes its honey to be further developed and sold by local businesses. For instance, the honey they sell is further processed into cosmetics, soap, and lip balm, and the wax is used to make school backpacks and candles. These local products not only support the community, but are also a great option for sustainable travel since tourists' spending fuels the local economy.
In Tanaka's words, "Bees can change the world."
Honeybees and
Rooftop Gardens
in Tokyo

Lodge Sustainably
in Tokyo's Hotels

Gender Equality
and Diversity
at Tokyo Skytree

Tokyo:
A Sustainable City
for the Future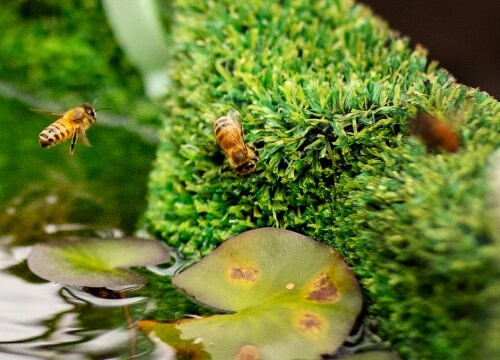 Honeybees and
Rooftop Gardens
in Tokyo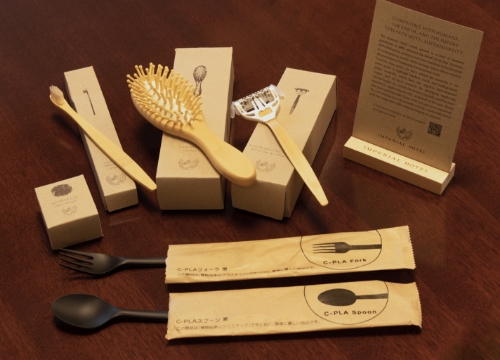 Lodge Sustainably
in Tokyo's Hotels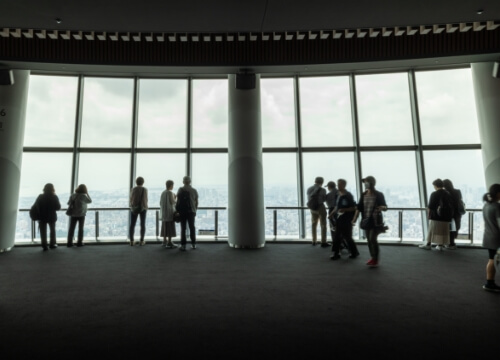 Gender Equality
and Diversity
at Tokyo Skytree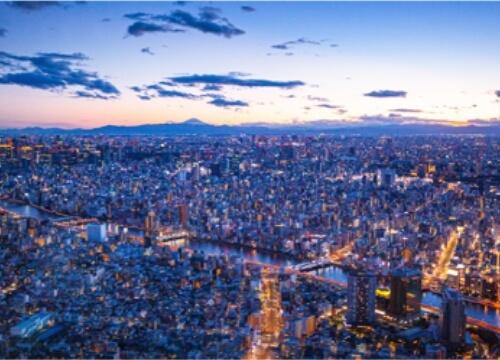 Tokyo:
A Sustainable City
for the Future