Vogue Lifts the Veil on Japan's Beautiful Soul
Tokyo is full of beauty and who better to uncover that than the magazine that's dedicated itself to beauty for over a century? Take Vogue's hand and walk beneath the shade of 800 cherry trees along the Meguro River, fall in love with the art of kimono at Ginza Motoji, or wash away all your worries at Hoshinoya Tokyo.
Produced by

by CANDICE KUMAI
photography by LUCAS FLORES PIRAN
Matcha. Cherry Blossoms. Glossy Magazines. Traditional Kimonos. Udon Noodles. Whisky Date Nights and The Secret to J Beauty.Tokyo is where the old and traditional naturally intersect with the future: a city of juxtapositions that illustrate its history and its place in modern-day Japan. It's a welcoming place that encourages you to explore and grow deeply inspired.Given the changing nature of the COVID-19 pandemic, please note that the hours and accessibility of many businesses are fluid and subject to change, and extra measures may be in place to ensure your safety. Make sure to wear a face covering, and it is recommended that you contact them before visiting.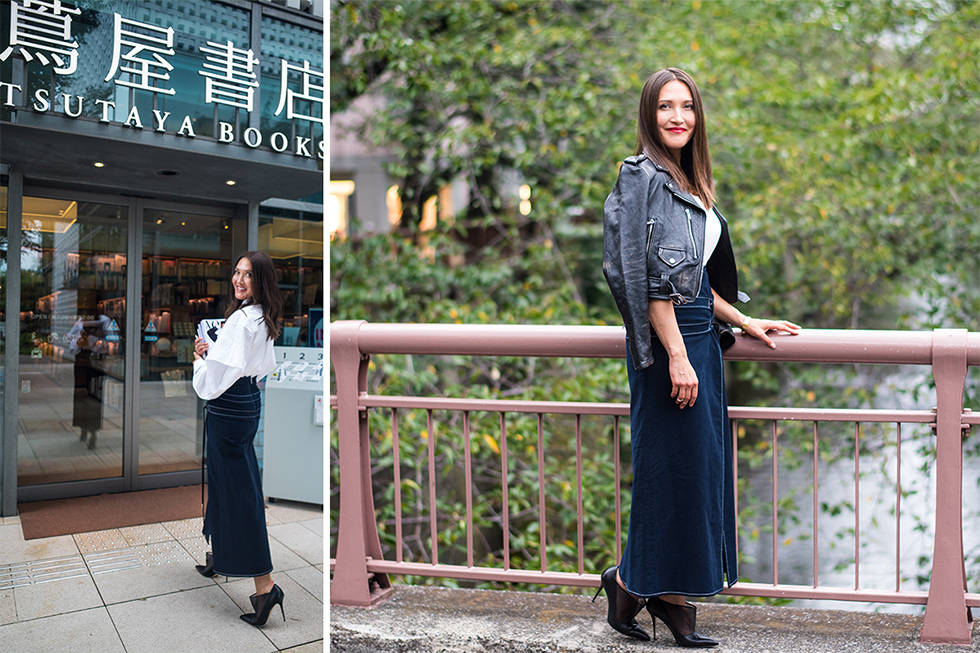 The trendy Daikanyama neighborhood sits along the Meguro River and is like no other spot in the world. In the spring, the river is lined with Japanese cherry blossoms. It is about two-and-a-half miles long and there is an impressive collection of 800 cherry blossom trees for you to admire between late March to early April. In the summer, you'll see beautiful green leaves; as the seasons transition into fall, experience the natural integration and changing colors of the foliage known as "Momiji-gari," which translates to beautiful autumn color hunting. Daikanyama is also known for its striking architecture and interior design stores.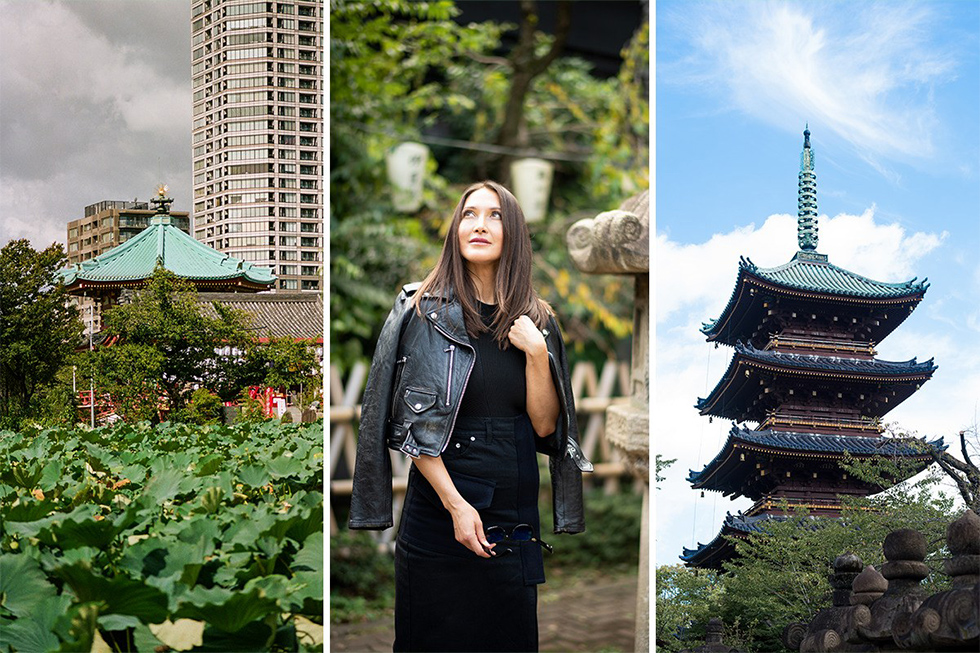 Before the JR (Japan Railways) line was built, Ueno Park, situated conveniently close to various train lines, was the place for locals to gather and meet. Established in the spring of 1876, Ueno Park is a place where you can celebrate the arts and nature at once. The simplicity and beauty of this park reveals the magnificence of the seasons; the changing colors of the leaves and the cherry blossoms signify the passage of time. For those who love to exercise and explore while traveling, Ueno Park is the perfect place for a run or walk. It's on these windy paths that I lap the park at least four times in the mornings. With the change of seasons comes a renewed sense of miracles and wonder; it's like magic.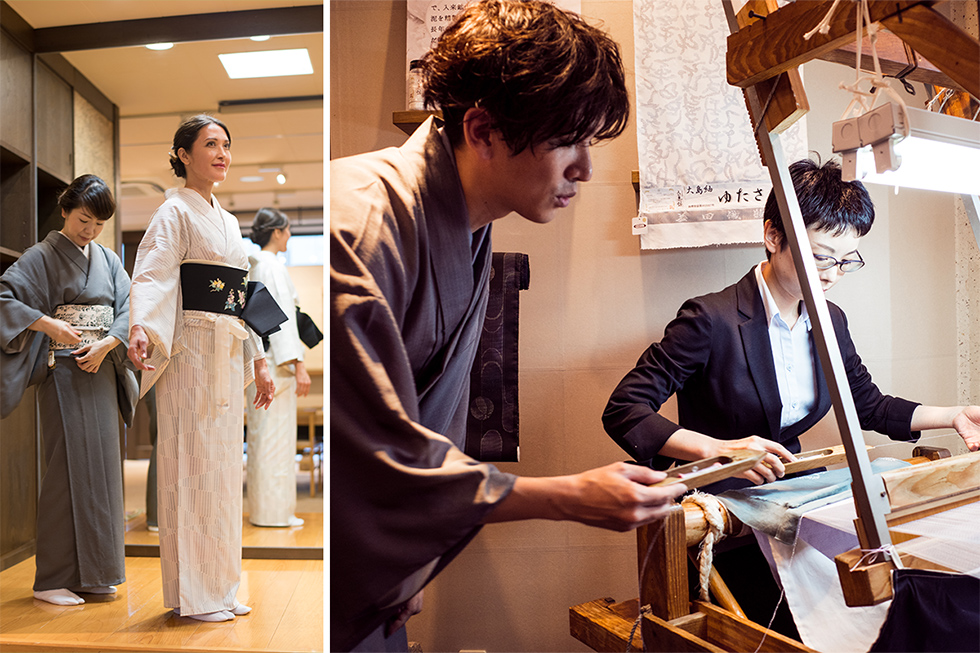 A kimono is a traditional Japanese style of clothing worn by both women and men, dating back to the Heian period (794 -1185 AD). The legacy of kimonos being passed down from generation to generation is of utmost importance. No dream visit to Tokyo would be complete without a visit to Motoji Kimono, located in Ginza. (Call ahead to check hours.) The Motoji family has been making kimonos since 1979, and Motoji Kimono aims to highlight the artists and artisans behind the craft of kimono making. Their mission is to "reinstate it as a modern vogue among Japanese people, giving the kimono a new lease on life as a wardrobe option within today's fashion culture."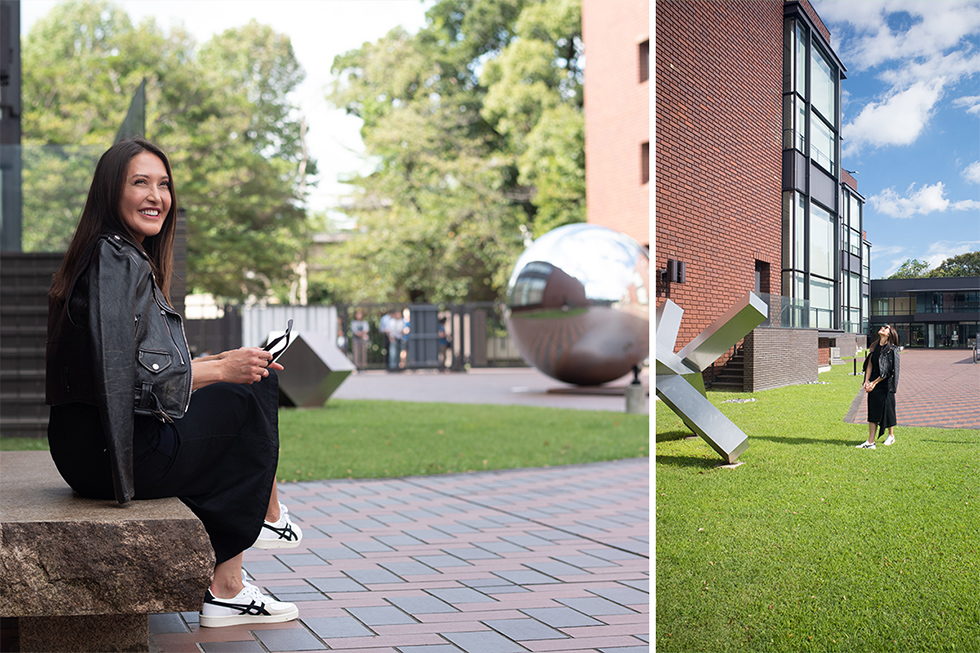 At the Tokyo Metropolitan Art Museum, catch a glimpse of treasures gifted to us by world-renowned artists. In addition to more traditionally cherished works, there are also recent works by beloved contemporary artists on display. The museum is said to stand as "a haven for enrichment of the heart," according to Mamuro Yoshitake, director of Tokyo Metropolitan Art Museum. The museum is conveniently located in Ueno Park, a place where my own grandfather, impressionist painter Jun Kumai, had his work displayed 22 times. Surrounded by an oasis of cherry blossom trees in the middle of the city, the museum is a perfect example of what is cherished here in Japan: the coming together of ancient and modern. Safety measures now in place include temperature screenings, cashless payment, and limited capacity in elevators and exhibition rooms.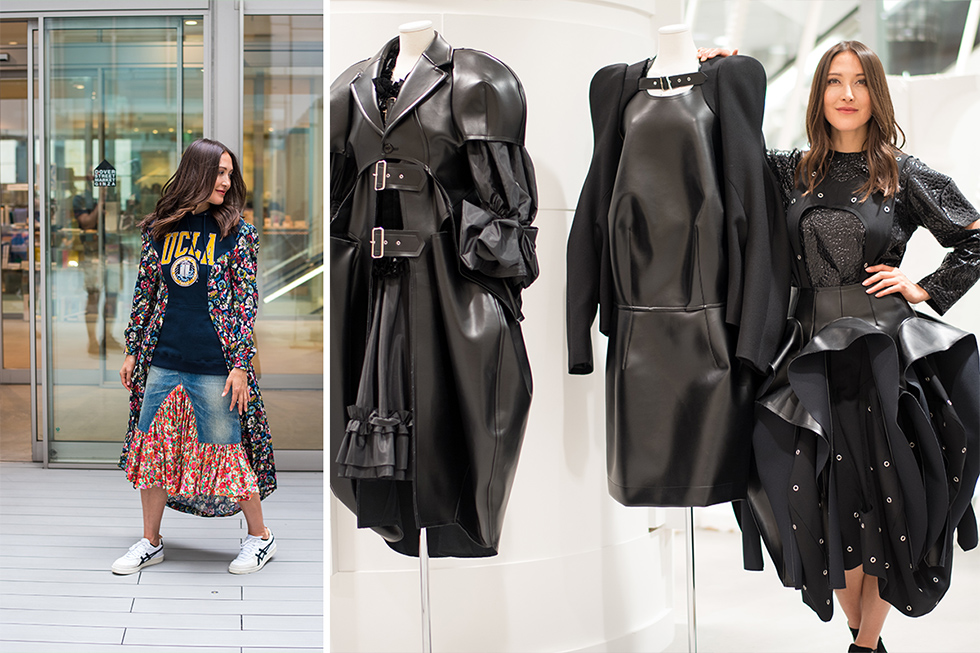 One of my favorite neighborhoods in Tokyo is Ginza, the famous shopping district of Dover Street Market. Come here to check out the most modern, forward, and sleek fashion (and get inspired while doing so). From sneakers to jewelry, this trendy stacked market is curated with the coolest Tokyo fashion, merch displays, and galleries—it's like a museum and mall all in one. Each of the seven levels features a diverse range of designers and artists. The art displays are a must-see, and you can even try on beautiful items for an impromptu fashion shoot. (Just make sure to wear your face mask, the ultimate accessory.)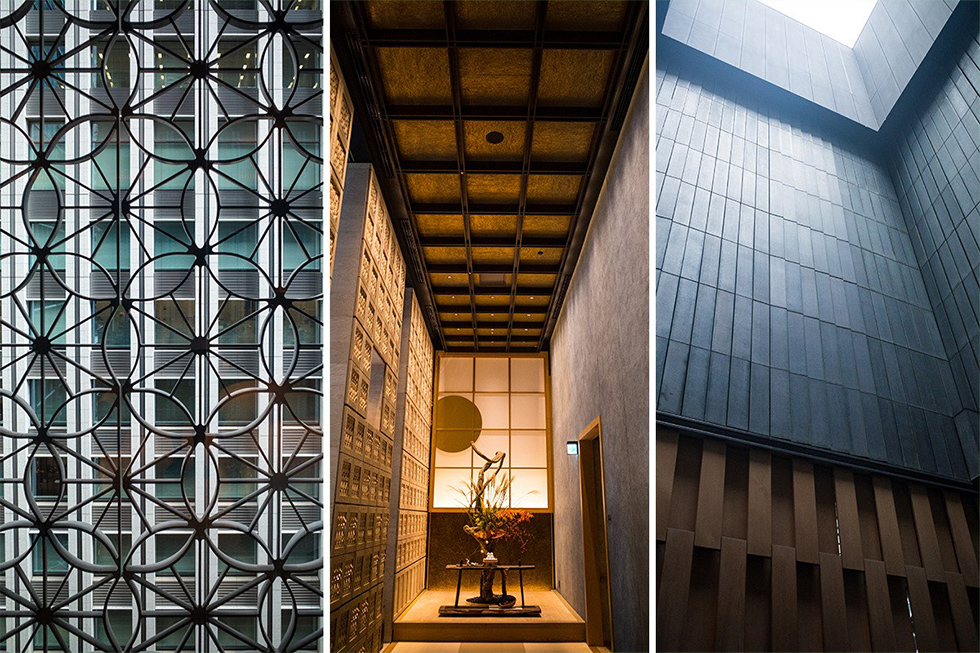 My best-kept beauty secret is the onsen experience, a traditional Japanese hot spring bath where you can soak up the benefits of natural, mineral-rich spring water. Hoshinoya Tokyo offers a luxurious take on the traditional Japanese onsen, which is located on the rooftop of this modern Japanese-style hotel (ryokan). It pumps hot spring water from 5,000 feet below the ground, offering ultimate relaxation and an ever-changing view of the sky. Extra-stringent measures are in place to ensure cleanliness, comfort, and safety.Tokyo was the first place that sparked my interest in my lineage when I was only five years old; since then my adoration for the city has only grown deeper. From my grandfather's art exhibits to the temple where my parents first met, it all began right here.For more insider secrets and on-the-ground tips for the ultimate Tokyo experience click HERE and for more information on Tokyo's safety measures click HERE.